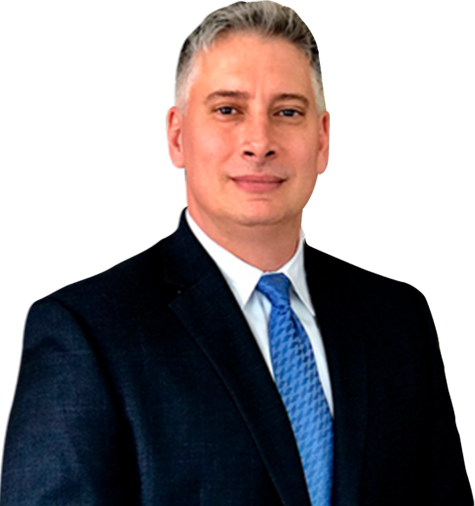 Attorney
Joseph A. Lombardo
If you have ever been in an car accident, you know how scary and chaotic the experience can be. I hope that you never have to experience getting into an accident and if you do, that no one is injured. Preparing a plan of action in advance can help you remain calm and help you remember to get all the information that you will need later. Here are some tips in case you are ever in an accident:
1. Remain calm and pull your car over (if you are able to) to the shoulder of the road or somewhere where it is out of any traffic.
2. Check to see if you or anyone else is hurt. If someone is hurt, you shouldn't try to move them or allow anyone else to move them (unless it is absolutely necessary or the car is on fire, etc.)
3. Call the police and ask them to send an ambulance if someone is hurt or thinks they may be hurt. Sometimes it may take time for the police to show up. Do not allow the other driver to leave during this time while you are waiting for the police to arrive.
4. Exchange information with the other driver. This information should include your driver's license number and insurance number. Ask to see copies of both to verify you are given the correct information. The insurance policy number should be located on their insurance card. You should also take down the license plate of the car as well as its descriptions, make, model, color, etc.
5. If you are able or have your cell phone with you, take pictures of the accident and damage to both cars. Try and make sure that the pictures are clear and that you can see any damage to either vehicle. This will be important later.
6. If you were injured in the accident, you will need to go to hospital or a doctor to be evaluated. No matter how minor you think your injury might be, it is worth it to be evaluated by a doctor. Let the doctor know that you were in a car accident and that you think you might have been injured as a result. This is important because sometimes back and neck injuries take some time to make themselves known. What you do not want to happen is have your neck start hurting suddenly three days after an accident and have not gone to a doctor sooner.
7. Once you leave the scene and are at home, call your insurance company or agent to let them know that you were in an accident.
8. Keep a written record of your medical condition. Note any pain, physical actions that are painful, and whether or not you are restricted at work because of your pain. This will be important in the event that you ever wish to file a legal action some time down the road if your condition worsens.
9. If you have been hurt, consult an experienced personal injury attorney immediately. They can tell you exactly what to expect, what steps you need to take, and they may want you to consult a second medical opinion. An attorney can also tell you what is the best next steps to pursue in order to ensure that your medical and personal expenses can be covered. There are thresholds of when are where you can file a personal injury lawsuit, so it is important to contact an attorney as soon after an injury as possible.
If you have been injured in a car accident in New Jersey
Contact The Law Offices of Joseph Lombardo today. Joseph Lombardo will personally meet with you in a free, one-on-one initial consultation to let you know if you have a case and what you can expect in terms of the next steps to seek payment to cover your medical and personal expenses. Remember again, there are thresholds in terms of the time after an accident that you have within which to file a lawsuit, so it is important to contact us as soon after an injury as possible.
Practice Areas
Case Results
The Personal Injury Trial attorneys of Lombardo Law Group, LLC have recovered 10s of Millions for accident victims over their careers
Client Testimonials

"Joe is a top-notch attorney who zealously represents his clients with intelligence, compassion and integrity. A great resource and team player, I wholeheartedly recommend Joe Lombardo." – Joseph U.