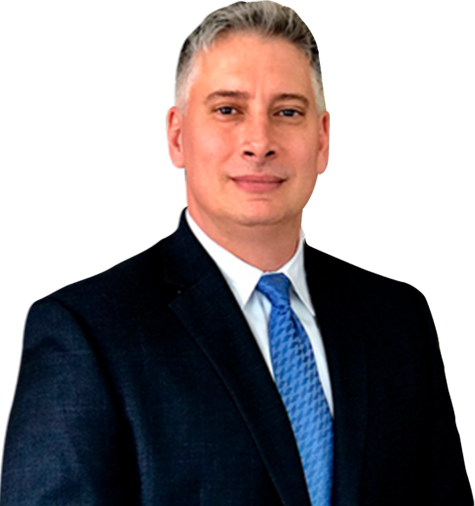 Attorney
Joseph A. Lombardo
People are pulled over and issued traffic violations on the roadways of New Jersey every single day. The consequences of being convicted of a traffic matter can result in your loss of driving privileges, increased insurance premiums, and state surcharges. In most cases, it is in your best interest to have an experienced attorney advocating on your behalf. The Law Offices of Joseph Lombardo can be your advocate.
An Experienced Legal Advocate
Having served as a both a Municipal Prosecutor and defense attorney, I have successfully handled thousands of cases throughout the New Jersey Municipal Court system since 1993. My experience as a Municipal Prosecutor allows me to bring my knowledge of the Municipal Court System to the benefit of my clients.
I have represented clients in every Township and County in Southern New Jersey in matters related to speeding tickets and violations. I routinely appear before the Courts throughout Southern New Jersey, particularly the Courts serving the Atlantic City Expressway, Garden State Parkway, NJ Turnpike and Route 295.
We represent clients in traffic matters including:
[wpcol_1half id="" class="" style=""]
DWI
Speeding
Driving While Suspended
No Insurance
Careless Driving
Leaving Scene
Expired License
Failure to Report Accident
Failure to Signal
Passing Stopped School Bus
[/wpcol_1half] [wpcol_1half_end id="" class="" style=""]
Improper Passing
Racing
Drugs In Motor Vehicle
Reckless Driving
Tailgating
Improper Turns
Failure to Maintain lane
Failure to Stop/Yield
Failure to Obey
[/wpcol_1half_end]
Set Up a Free Consultation
If you would like an experienced and thorough advocate on your side when dealing with DWI and Traffic matters, I invite you to contact me.
Main Office Phone: (609) 418-4537
E-mail: [email protected]
Fax: (877) 340-0609
Out of State Representation
Further, having a local presence can save you time, money, and points on your license. If you live out of state, you do not have to appear in Court. We have successfully represented clients in the following Counties in Southern New Jersey:
[wpcol_1half id="" class="" style=""]
Atlantic County
Burlington County
Camden County
Cumberland County
[/wpcol_1half] [wpcol_1half_end id="" class="" style=""]
Cape May County
Glouchester County
Salem County
[/wpcol_1half_end]
Practice Areas
Case Results
The Personal Injury Trial attorneys of Lombardo Law Group, LLC have recovered 10s of Millions for accident victims over their careers
Client Testimonials

"Joe is a top-notch attorney who zealously represents his clients with intelligence, compassion and integrity. A great resource and team player, I wholeheartedly recommend Joe Lombardo." – Joseph U.