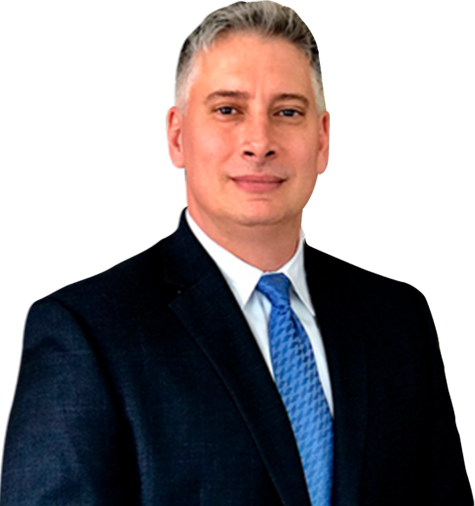 Attorney
Joseph A. Lombardo
Even a single speeding ticket can impact your life in a number of ways. For example, if you are employed at a company that requires you to maintain a clean driving record, the last issue you want to deal with is a speeding ticket. If you or a family member received a speeding ticket during a traffic stop, contact an experienced Atlantic County criminal defense lawyer.
The Lombardo Law Group, LLC, understands that every driver is prone to make mistakes on the road, and we are here to help you fight your speeding ticket. Our legal team has worked with residents of Atlantic County, Hammonton, and others across the State of New Jersey, and we would be honored to represent you. To schedule a free legal consultation, contact the Lombardo Law Group, LLC at (609) 445-4300, or contact us online.
New Jersey Traffic Laws
At one point or another, practically every motorist has accelerated above the speed limit either unknowingly or because they were trying to avoid being late for an event. However, whether you are late for work or you simply want to make it home in time for your favorite TV show, it is dangerous and illegal to ignore the posted speed limits for an area.
The posted speed limits for a certain area can vary. For example, NJ speeding laws have a maximum speed limit of 25 to 35 miles per hour in school zones, residential areas, and business districts. The reason for this speed is because these areas typically have a large number of pedestrians and therefore a higher risk of injuring a child or adult if a motorist is speeding.
In locations that are not zoned for a school, residential, or business district, the speed limit for motorists is 55 miles per hour. Under certain circumstances, the posted speed limit will be 65 miles per hour for major highways.
It is important to note that when faced with inclement weather, motorists in NJ are expected to adjust their speed in order to drive safely under poor road conditions. While the posted speed limits may not mention this requirement, a driver can receive a ticket for failing to adjust their speed when driving in poor weather.
To learn more about the penalties associated with a speeding ticket, you should continue reading and speak with an experienced New Jersey traffic law attorney.
Penalties for Speeding Tickets in Atlantic County
The penalties imposed for a speeding ticket will depend on the actions of the motorist when exceeding the speed limit. For example, if a motorist was over the posted speed limit by 1-14 miles per hour, they will receive a ticket that will place two points on their driver's license. Other speeding ticket violations can carry the following penalties:
Exceeding the speed limit by 15-29 miles per hour will result in four points on your license
Exceeding the speed limit by 30 miles per hour or higher will result in five points being added to your driving record
Points are typically applied to a person's driver's license if they commit some type of traffic violation. Once a motorist receives a certain number of points on their license, it can be suspended for a period of time, and the motorist could owe a few hundred dollars in fines.
Having points on your license can also cause you several other problems. For example, if you have too many points on your license, your insurance premiums can be increased. In other circumstances, your license can be briefly suspended for a few weeks even if you have not met the maximum number of points allotted.
It is also important to note that the fines for being issued a speeding ticket can cost you a small fortune depending on the circumstances. New Jersey has certain areas that carry double penalties should a motorist decide to speed in that area. For example, if there is construction being performed on a highway, the speed limit could be decreased in that area during certain hours of the day. Most speeding tickets in New Jersey begin around $50. However, that number can grow quickly if you are caught speeding in a double fine area.
Motorists that are found to be driving recklessly, like reaching speeds of 100 miles per hour, are often met with stiff penalties for their actions.
Contact Our Experienced Atlantic County, NJ Traffic Violation Attorneys Today
If you or a family member was issued a speeding ticket, you should consult with an experienced New Jersey traffic violation attorney. The criminal defense attorneys at the Lombardo Law Group, LLC possess decades of combined legal experience, and we are ready to help you manage your traffic violation case. To schedule a free legal consultation, contact the Lombardo Law Group, LLC at (609) 445-4300.
Practice Areas
Case Results
The Personal Injury Trial attorneys of Lombardo Law Group, LLC have recovered 10s of Millions for accident victims over their careers
Client Testimonials

"Joe is a top-notch attorney who zealously represents his clients with intelligence, compassion and integrity. A great resource and team player, I wholeheartedly recommend Joe Lombardo." – Joseph U.