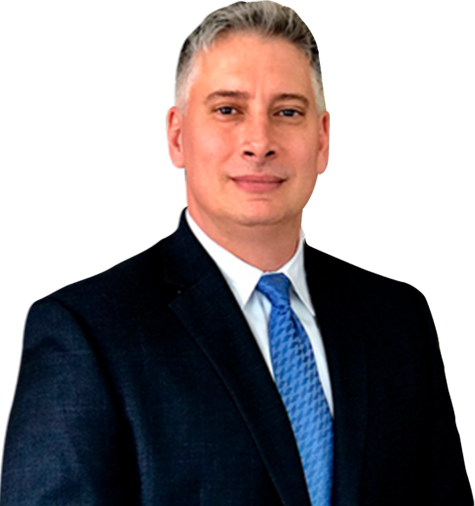 Attorney
Joseph A. Lombardo
Traffic tickets are tricky things. Usually, there are many considerations an individual should make as to whether to hire an attorney to represent them in the defense of a traffic ticket. While many drivers want to fight every ticket they receive and on principle are are so angry that they would hire an attorney to do so, there are several factors that should be considered when deciding whether it sensible to fight a ticket and whether it makes sense to involve an attorney.
Understand the Charge
The most important thing is to fully understand what you are being charged with. The traffic ticket or summons will indicate what traffic offense is related to your charge. Research the statute or ordinance on the internet. You may be able to find information about what fines drivers with the same ticket have been charged and what can happen to insurance premiums and what fines other drivers have been charged. You may also be able to find an attorney who deals in defending traffic tickets and offers free consultations to potential clients.
Understand the Severity of the Charge
Second, you should understand whether you are being charged with a motor vehicle infraction or criminal charge. Being convicted of a motor vehicle infraction will not result in a criminal record but may result in points on a license, loss of driving privileges, and fines – all of which you may want to avoid. Typically, these charges consist of traffic tickets such as speeding under 30 miles above the speed limit, failure to yield, stop, use a turn signal, an illegal change of lane, or the most serious traffic offense – DWI. A traffic related criminal offense can be much more serious and carry very serious penalties. These charges can consist of a disorderly persons (known in other states as a misdemeanor) all the way through an indictable crime (known in other states as a felony), depending on your charge. Typical criminal related traffic offenses include leaving the scene of an accident, second offenses, including a second DWI, and causing injury as a result of an accident in which you are found at fault and negligent. As of 2011, many charges previously considered motor vehicle infractions are now classified as fourth-degree crimes, punishable by time in jail. These newly criminally classified offenses include second-offense DWIs and being stopped for driving with a suspended license or insurance two or more times.
Do You Need an Attorney for Traffic Matters?
Under most circumstances, if you are able to, it is beneficial to consult an attorney regarding your traffic charge. If you have been charged with a criminal traffic offense or a traffic infraction that could result in loss of driving privileges (such as a DWI), it is definitely in your best interest to hire an attorney to help reduce or dismiss those charges. If you are planning on fighting your ticket or criminal traffic offense, an attorney can find out whether you in fact violated the law and whether the charges against you are valid. Occasionally, there are circumstances involved in the police officer's observations or an arrest that allow you to have your charge dismissed. Often, it is also possible to plea down to a non-criminal offense, but you may need an attorney to do so.
In summation, under most circumstances, if this is your first minor traffic ticket or your driving privileges are not at risk of being taken away, you may not need an attorney to protect your interests. If this is a criminal matter, your second offense of a certain type, or your third or fourth traffic infraction, you may want to consult an attorney to help reduce your fines, jail time, or preserve your driving privelages.
What if You are Out of Town or don't Live in New Jersey when You are Issued a Ticket
Often, when you live in another state or far away from the jurisdiction where you were issued a traffic ticket, it makes economic and legal sense to hire a local attorney to represent you. If the charge is not serious, you may not have to appear in person and it might be cheaper for you to hire an attorney to appear on your behalf. Generally speaking, most jurisdictions and townships will allow an attorney to represent you in a traffic infraction matter.
Have a Former Municipal Prosecutor on your Side
Joseph Lombardo has served as both a Municipal Prosecutor and a defense attorney. He has successfully handled thousands of matters in the New Jersey Municipal Court System. His experiences a Prosecutor allows him to bring his experience and knowledge of the Municipal Court System to the defense of his clients. Joseph has represented drivers accused of traffic and traffic related criminal matters in every County and Township in South Jersey.
Contact Us Today
If you think that you need an attorney in Hammonton, NJ to represent you in the defense of a traffic violation or traffic-related criminal offense, contact the Law Offices of Joseph Lombardo today. We have been fighting to reduce and dismiss traffic and criminal charges for our clients since 1993. We can help you avoid points on your license, having a criminal record, jail time, and expensive fines. Consultations are free, and we will explain to you in plain English exactly what the charges against you mean, what you can expect, and what your best defense strategies are. If you are going to use an attorney, don't delay and contact us today, we can immediately begin fighting to have your charges dismissed or lessened and build the best possible defense.
Practice Areas
Case Results
The Personal Injury Trial attorneys of Lombardo Law Group, LLC have recovered 10s of Millions for accident victims over their careers
Client Testimonials

"Joe is a top-notch attorney who zealously represents his clients with intelligence, compassion and integrity. A great resource and team player, I wholeheartedly recommend Joe Lombardo." – Joseph U.