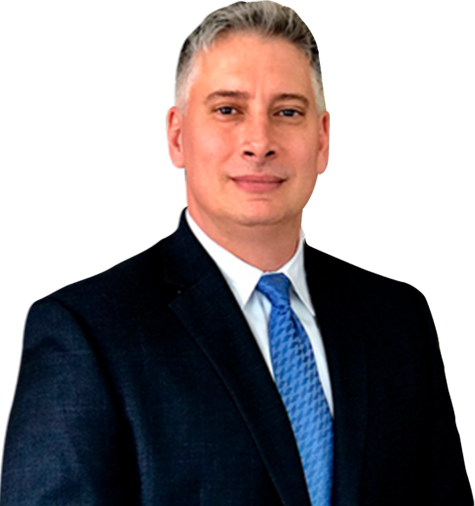 Attorney
Joseph A. Lombardo
Being stopped and charged with a DUI can be an overwhelming feeling. In many ways, it can seem like it's you versus the rest of the world. You might have a list of worries concerning jail time, expensive fines or long term consequences resulting from a conviction on a permanent record. If there are associated crimes that you have been charged with in addition to driving under the influence, the penalties and outcome of your case can often be lessened by seeking the counsel of an experienced DUI attorney.
I get asked often about what happens when you get a DUI. In Hammonton, New Jersey, the consequences for being stopped and charged with DUI can range from being hit with a traffic violation to jail time and fines. Depending on the circumstances surrounding your charges and your previous driving and criminal history, you could potentially face some very serious consequences. Drivers who are convicted of their first driving under the influence in New Jersey face a 3-12 month license suspension and fines. There is no jail time that you will face unless you injure someone, leave the scene of an accident, or commit another crime in addition to the DUI.
What Can Happen if You Receive a DUI in Hammonton, NJ
In New Jersey, the terms "drunk driving", "driving while intoxicated" (DWI) and "driving under the influence" (DUI) are the same. The laws and sentencing guidelines in New Jersey concerning individuals convicted of a DUI can be complicated, with many other laws coming into play depending on other situations that may be present. The State of New Jersey is notoriously tough on DWIs. For instance, some states allow what is called a "work program" allowing a limited driving license after a conviction. New Jersey does not. A conviction for DWI will typically result in a mandatory loss of a license. Therefore, it is more important in New Jersey than most places to seek the advice of an attorney on how to ensure your rights are protected.
A conviction can result in a fine ranging from $200 to $400 for a first offense. This also results in a 3-12 month loss of license. One of the untold aspects of being convicted for a first offense driving under the influence is that it puts you down a path where it is easy to be subsequently stopped and charged with additional charges in a certain time frame from the first offense. The penalties for these second offenses such as driving with a suspended license from a DUI or even receiving a second DUI can be very severe.
The Penalty for Repeat DUI Offenders in Hammonton, NJ
In June of this year, New Jersey passed a repeat DUI offender law that made it so that individuals who are convicted of driving under the influence two or more times in 60 days of the original conviction can be convicted of a crime and face much steeper penalties than before. A repeat driving under the influence charge can be punished by 18 months in prison, a $10k fine, a larger bail amount, a criminal record, and the suspension of your license. Outside of that 60-day window, drivers who are convicted of a second DWI within 10 years of the first can be punished with a two-year loss of driving privileges and 90 days in jail. Drivers who are convicted of a third DWI within 10 years of their first, can lose their license for 10 years and 180 days in jail.
The punishment for second and third offenses get progressively more severe, with a second offense resulting in doubled fines, up to 90 days in county jail, a 2-year loss of your license. A third offense nets 180 days in county jail, 30 days community service, and a 10-year loss of license. If you are charged with a second offense within 60 days of your first offense, the penalties are even more severe and can include significant jail time and a $10,000 fine.
Obviously, being convicted of a DUI is never a good thing. Driving under the influence is dangerous for yourself and others. Even worse, is being convicted of multiple DWIs, especially within that 60 day period of time from your first. If you have been arrested for driving under the influence, regardless if you have previous convictions, you should contact an experienced defense attorney immediately (as soon as you fail a roadside test or are processed preferably). The sooner you involve a defense attorney, that attorney can begin the process of making sure that your constitutional rights are protected and that the circumstances surrounding your arrest and the charges against you are valid.
If You Have Received a DUI in Hammonton, NJ, Contact Joseph Lombardo Today
Lombardo Law Group, LLC has been representing drivers in New Jersey who have been charged with DUI, second offenses, and criminal charges related to driving under the influence since 1993. Mr. Lombardo represents clients in Hammonton, NJ, as well as all of the other counties and townships within Southern New Jersey. Mr. Lombardo is a former Municipal Court Prosecutor and can put his experience prosecuting individuals charged with driving under the influence to use in building the best defense against your arrest and charges. If you have been stopped and processed regarding an incident where the police think that you were driving under the influence of drugs or alcohol, contact Joseph Lombardo today. We are available 24 hours a day in case of an emergency and can make jail visits for a consultation.
If you have been arrested and charged with driving under the influence, contact our traffic defense lawyers today. We can step in immediately to challenge evidence, ensure that the circumstances surrounding your stop and arrest were legal, and fight to get the charges against you reduced or dismissed. Lombardo Law Group, LLC represents individuals charged with DWI in Hammonton, as well as every other township and county in Southern New Jersey. Joseph Lombardo is a member of The National Association of Personal Injury Lawyers (NAPIL) and has been representing individuals charged with DUI and in personal injury matters in Southern New Jersey since 1993. Contact us today at (609) 318-6196to set up a free, initial consultation.

Practice Areas
Case Results
The Personal Injury Trial attorneys of Lombardo Law Group, LLC have recovered 10s of Millions for accident victims over their careers
Client Testimonials

"Joe is a top-notch attorney who zealously represents his clients with intelligence, compassion and integrity. A great resource and team player, I wholeheartedly recommend Joe Lombardo." – Joseph U.