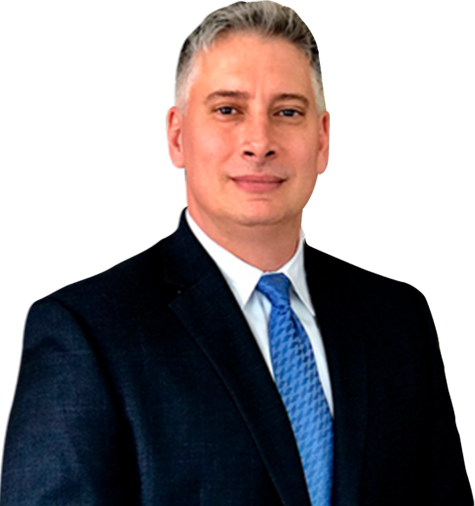 Attorney
Joseph A. Lombardo
The penalties associated with traffic violations and traffic-related criminal matters can be steep. If you've received a speeding or traffic violation, you aren't always in a position to risk the points, fines, or increased insurance premiums. Many times individuals decide to fight the ticket. I get asked the question all the time, what can you do to fight a traffic ticket or violation?
Remain polite and be careful of what you say
First off, if you get pulled over, you should be polite and compliant. Do not say anything to incriminate yourself and don't argue with the police officer. Do not automatically assume that you are in the wrong. If you have a good case, you will get the chance to argue it in traffic court, at the time of your ticket being issued, any statements you make can be used against you.
If you simply pay the fine or accept the points, you are admitting that you are guilty.
Ask the police officer for a warning. If the police officer hasn't started writing the ticket, you can usually ask for a warning (depending on what you were stopped for). Remember – do not admit how fast you were going or that you are wrong.
Try not to answer questions in a way that will incriminate you.
Often, the police officer who is writing you the traffic violation will try and get you to state how fast you were going or what traffic law you think you broke. The questions may be ones that you have heard before – "do you know what I stopped you for", or "how fast do you think you were going". Remember to remain calm and polite, but try to answer the questions without incriminating yourself or taking a guess as to how fast you think you were going. You may ask the police officer why it was that they pulled you over.
Decide whether you want to fight the ticket and what the consequences you are facing
If you are determined to fight your traffic ticket or reduce the penalties that you are facing, this is the point where it might be advisable to contact an attorney. An attorney can explain to you in plain English what you can expect and if you are facing criminal charges (such as a DWI) with your traffic stop, what consequences you are facing. An attorney experienced in representing clients charged with traffic violations, DWIs, or criminal charges stemming from a traffic stop, will be able to question the evidence and may be able to get your charges or tickets reduced or dropped.
Contact us
If you are thinking about fighting a ticket from a traffic violation, or need defense in a DWI or criminal matter stemming from a traffic stop, contact us today. The Law Offices of Joseph Lombardo has been representing individuals against traffic violations, DWIs, and traffic-related disorderly persons since 1993. Joseph Lombardo, a former Municipal Court Prosecutor, can work to make sure that your rights are protected and fight to have your traffic ticket, DWI, or traffic-related criminal matter reduced or dismissed.
Practice Areas
Case Results
The Personal Injury Trial attorneys of Lombardo Law Group, LLC have recovered 10s of Millions for accident victims over their careers
Client Testimonials

"Joe is a top-notch attorney who zealously represents his clients with intelligence, compassion and integrity. A great resource and team player, I wholeheartedly recommend Joe Lombardo." – Joseph U.