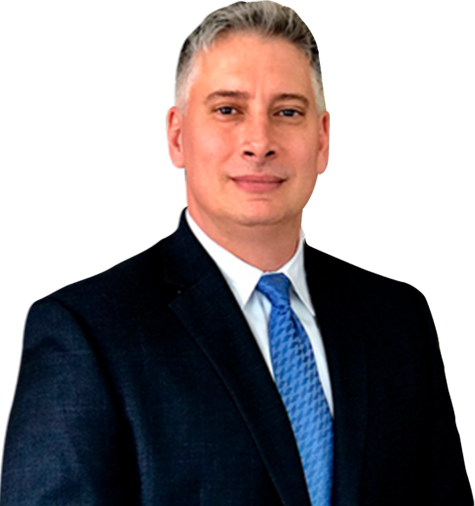 Attorney
Joseph A. Lombardo
Thanks to greater public awareness about the environment, bicycles have become an increasingly popular mode of transportation in Vineland, NJ over the past several years. More and more people are riding their bikes to work, while towns and cities across the country are implementing bicycle lanes and public bike-sharing programs. This booming popularity has led to increased numbers of cyclists sharing the road with drivers, and with it, increased potential for bicycle accidents to occur.
If you were hit by a car while riding your bike in Vineland, you may be able to recover compensation for your injuries. Personal injury lawyer Joseph Lombardo can help. Joseph has more than 20 years of experience helping accident victims and their loved ones get compensated for serious injuries and wrongful death, and brings his extensive knowledge of tort law to each and every claim he handles. Mr. Lombardo gives free initial consultations and represents clients across Vineland.
Even if you don't know whether you have a claim or need a lawyer, please don't hesitate to call Vineland bicycle accident lawyer Lombardo Law for assistance and free legal advice. To set up your free consultation, call Joseph at (609) 318-6196 today.
Common Bicycle Accident Injuries in Vineland, NJ
Sadly, a large portion of bicycle accidents in Vineland results in death or serious injury to the victim. Since bicycles do not come with seat belts, airbags, or other safety features, helmets are the cyclist's only line of defense against physical hazards. Only the head is protected, while the rest of the body remains completely vulnerable. Similar issues contribute to a high injury and fatality rate among pedestrian accidents and motorcycle accidents.
The CDC warns that "bicyclists face a higher risk of crash-related injury and deaths than occupants of motor vehicles do," making bike accidents even more dangerous than car accidents. In 2010 alone, approximately 800 cyclists were killed in the United States. Another 515,000 were injured seriously enough to warrant visits to the emergency department – an average of nearly 43,000 biking injury-related E.R. visits per month.
According to the National Highway Traffic Safety Administration (NHTSA), as of 2012 bike accidents are more likely to occur:
In urban areas (69%).
At non-intersection road areas (60%).
Between the hours of 4:00 P.M. and midnight (48%).
When the cyclist is about 30 years old.
Common injuries caused by biking accidents include:
Traumatic Brain Injury (TBI)
Spinal Cord Injury (SCI)
Facial Injuries
Broken Noses
Road Rash/Skin Abrasion
Hand and Wrist Injuries
Head Injuries
According to peer-reviewed medical journal American Family Physician, "Head injuries occur in 22 to 47% of injured bicyclists, often as a result of collision with a motor vehicle, and are responsible for over 60% of all bicycle-related deaths and the majority of long-term disabilities. Injuries to the facial region include eye trauma from airborne objects such as dust, insects or debris, as well as facial soft tissue injuries and fractures."
Increase in Bicycle Accident Head Injuries Caused by Defective Helmets
Even in cases where helmets are worn, traumatic brain injury and other serious head and neck injuries are still a possibility. Defective bicycle helmets are frequently recalled, with some recent examples noted by the Bicycle Helmet Safety Institute (BHSI) listed below:
2015 SCOTT® Vanish Evo Bicycle Helmets
UVEX Bicycle Helmets (XB017, XB022, XB025, XB027, XB032, XB036 and XB038)
Louis Garneau P-09 Aero Helmet
Problems that can cause a helmet to be defective include:
Faulty chin straps which can unexpectedly open or loosen
Insufficient padding
Manufacturing defects
Use of brittle, flimsy, temperature-sensitive, or otherwise deficient materials
Bicycle helmets must comply with the safety standards set forth by the Consumer Product Safety Commission (CPSC). If you or someone you love suffered a head injury after purchasing a defective bike helmet, you may be entitled to compensation.
Statute of Limitations on Bike Accident Injury Claims in Vineland, NJ
Unfortunately, you don't have an unlimited amount of time to take legal action. The state's personal injury statute of limitations for accident injuries in Vineland, New Jersey allows plaintiffs up to two years to file a claim, beginning from the date the injury or death occurred. If the statute of limitations runs out or "expires," you will not be able to proceed with your claim and will not have the chance to pursue compensation.
Even if it seems like you have plenty of time, it is prudent to speak with a Vineland, New Jersey bicycle accident lawyer sooner rather than later. The earlier you let an attorney know about your situation, the more time will remain to conduct a thorough investigation into your accident. This often involves interviewing industry experts and obtaining lab analyses, which can be a time-consuming process.
Call Our Vineland Bicycle Accident + Injury Attorney Today
If you or one of your loved ones was injured in a bicycle accident in Vineland, you may be able to claim compensation to cover your medical bills, make up for lost income, and help ease your pain and suffering. Don't worry if you have lots of questions or don't know where to start – Lombardo Law is here to help you get the answers. To speak privately with Joseph in a free consultation, call Lombardo Law today at (609) 318-6196.
Practice Areas
Case Results
The Personal Injury Trial attorneys of Lombardo Law Group, LLC have recovered 10s of Millions for accident victims over their careers
Client Testimonials

"Joe is a top-notch attorney who zealously represents his clients with intelligence, compassion and integrity. A great resource and team player, I wholeheartedly recommend Joe Lombardo." – Joseph U.