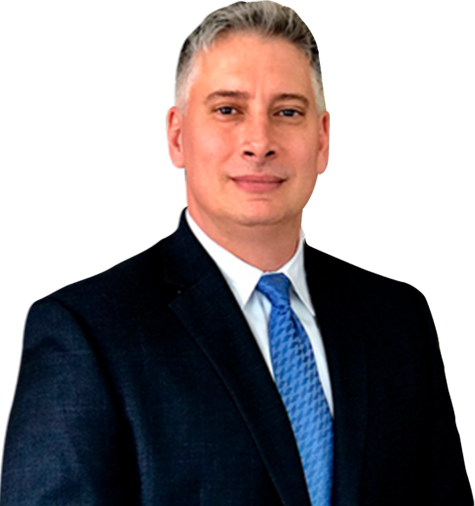 Attorney
Joseph A. Lombardo
Car accidents are one of the most common causes of injury and death in Linwood, New Jersey, and throughout the United States. Thanks to a potentially dangerous combination of congested roads, aggressive driving, and a crowded and elaborate system of roadways, car accidents cause thousands of deaths and injuries on an annual basis. According to NJDOT (New Jersey Department of Transportation) statistics, Atlantic County experienced a staggering total of 9,874 car accidents in 2012 alone.
If you or a loved one was injured in a car accident due to another motorist's impaired or reckless driving, you may have a strong case for a personal injury claim. While filing a lawsuit cannot undo the injuries and emotional suffering you have already endured, a financial recovery can help cover the costs of any medical expenses which you may have incurred as a result of your accident.
Joseph Lombardo: Linwood Car Accident Lawyer
Insurance companies become heavily involved when car accidents occur. Unfortunately, insurance companies are driven by profit, and are notorious for minimizing, contesting, or rejecting perfectly valid coverage claims. Dealing with insurance companies can be a frustrating and nightmarish ordeal, even when the facts seem indisputable. When you are already coping with the pain and expense of an injury, fighting claims representatives can seem like a draining and impossible task.
At the law offices of Joseph Lombardo, we have been advocating for Linwood residents injured in car crashes for more than 20 years. We have extensive experience negotiating with insurance companies, and are ready to provide aggressive legal representation when litigation becomes necessary. If you were hurt in a traffic accident, you don't have to accept the financial consequences of another party's behavior. At the law offices of Joseph Lombardo, we excel at obtaining favorable results for our clients.
Common Linwood, NJ Car Accident Injuries
Too often, car accidents result in serious injury or death. According to NJDOT statistics, among the 249,715 total crashes in New Jersey in 2011:
61,542 resulted in injury
554 resulted in a fatality
In other words, approximately one in four New Jersey car accidents in 2011 resulted in either injury or death (24.9%).
Common injuries resulting from car accidents include:
Head Injuries
Traumatic Brain Injury (TBI)
Neck Injuries
Back Injuries
Internal Bleeding
Burns
Lacerations
Skin Abrasion (i.e. "road rash")
Bone Breaks/Fractures
Car accidents can also result in psychological damage, and may leave survivors with feelings of depression, anxiety, guilt, or fear.
Linwood, New Jersey Car Accident Statistics
Linwood, New Jersey has a population of 7,090, meaning Linwood is home to thousands of motor vehicles, bicycles, and pedestrians. While car accidents can occur anywhere, major roadways which set high speed limits and are heavily traveled are particularly vulnerable. Some of the major roadways in and near Linwood include:
Garden State Parkway
Atlantic City Expressway
U.S. Route 9
As a part of Atlantic County, Linwood is not invulnerable to the alarming accident trends documented by the NJDOT. In 2011, Linwood reported totals of:
15 fatal accidents
8 fatal accidents caused by DUI
29 individuals involved in fatal accidents
2 pedestrians involved in fatal accidents
While the Linwood average for fatal accidents (15) is much lower than the New Jersey state average of 93, drunk driving is a factor in a disproportionately high number of Linwood car accidents. While Linwood experiences fewer accidents than the state average, the incidence of drunk driving is nearly even with the state average.
NJ Dram Shop Laws
When motorists choose to drive under the influence of alcohol and consequently injure or kill others who share the road, they may be held liable for their actions. Additionally, the state of New Jersey observes a liquor liability regulation known as dram shop law.
The word "dram" refers to an alcoholic beverage. Under New Jersey's dram shop law, a bar, tavern, club, restaurant, or other alcohol vendor can be held liable for a drunk driving accident if the vendor in question over-served the customer who was responsible for the DUI. In other words, while the drunk driver is partially responsible, the establishment which served alcohol to the driver can also be held partially responsible. If you were injured by a driver who holds minimal insurance, dram shop law can be particularly useful in matters of liability and restitution.
Contact Linwood, NJ Car Accident Lawyer Joseph Lombardo Now
To speak privately with a Linwood, New Jersey car accident attorney, call the law offices of Joseph Lombardo at (609) 318-6196, or contact us online. We are available around the clock, and offer free initial consultations. You deserve justice — call our firm today.
Practice Areas
Case Results
The Personal Injury Trial attorneys of Lombardo Law Group, LLC have recovered 10s of Millions for accident victims over their careers
Client Testimonials

"Joe is a top-notch attorney who zealously represents his clients with intelligence, compassion and integrity. A great resource and team player, I wholeheartedly recommend Joe Lombardo." – Joseph U.