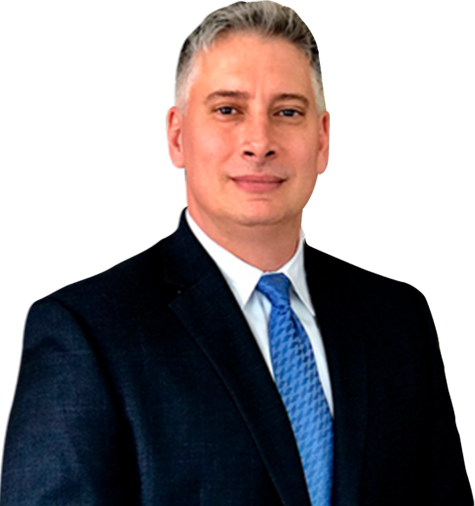 Attorney
Joseph A. Lombardo
As soon as you suffer a personal injury in Atlantic City, the clock starts ticking. The sooner you get medical treatment for your injury and start the process of filing a claim, the more likely you are to secure the settlement you're owed. That's why your first call should be to an experienced Atlantic City personal injury attorney that can help you through each step in the claims process.

A lot of people call Atlantic City home. According to the U.S. census, nearly 40,000 people lived there in 2012. Nearly 30,000,000 tourists and about 24,000 cars visited the city last year. With that many visitors and residents, there are bound to be instances where people are injured due to someone else's negligence.
Whether it's an car accident, a slip-and-fall claim or another kind of personal injury in Atlantic City, the Law Offices of Joe Lombardo have handled similar cases with expertise and a track record of securing maximum settlement amounts. Our legal team has handled a wide variety of personal injury cases, including:
[wpcol_1half id="" class="" style=""]
Asbestos Exposure
Assault Injuries
Auto Accidents
Bicycle-Related Injuries
Boating Accidents
Brain Injuries
Burn Injuries
Casino Injuries
Dog Bites and Other Animal Attacks
Emotional Distress
Environmental Claims
[/wpcol_1half] [wpcol_1half_end id="" class="" style=""]
Injury While on Another's Property
Medical Malpractice
Motorcycle Accidents
Product Liability
Slip and Fall Matters
Spinal Injury
Train Injuries and Train Fatalities
Traumatic Brain Injury
Trucking Accidents
Wrongful Death
Workplace Injuries
[/wpcol_1half_end]
Experienced Personal Injury Lawyers in Atlantic City Working for You
Like it or not, getting what you're entitled to after a personal injury is a legal process. The claims process is intentionally confusing and it's hard to find simple, straightforward answers to your questions.
That's why it's so important to make sure you have a legal expert on your side when battling insurance companies and parties who are doing everything in their power to avoid paying you what you deserve.
The Lombardo Local Advantage
An accident can happen anywhere. But that doesn't mean where the accident occurred isn't important. At the Law Offices of Joe Lombardo, you'll get his local advantage in several areas:
Local doctors. After a personal injury, you want a local doctor who can provide effective treatment, offer details on the extent of your injury and deal with insurance claims. Our legal team knows the doctors in the Atlantic City area and can match you up with a physician who will best serve your needs.
Local courts. Our legal team has experience helping individuals obtain maximum settlement values in Atlantic City. They know the process and the people who can influence whether or not you get what you're entitled to.
Local hazards. From the dozen casino floors or heavy night traffic on Atlantic Ave. to uneven boardwalk planks and dangerous ocean conditions, plenty of injuries people suffer in Atlantic City have a unique element that demands representation with local expertise.
At the Law Offices of Joe Lombardo, we have more than 20 years experience fighting for clients and winning full settlements. Call us today at (609) 418-4537.
Practice Areas
Case Results
The Personal Injury Trial attorneys of Lombardo Law Group, LLC have recovered 10s of Millions for accident victims over their careers
Client Testimonials

"Joe is a top-notch attorney who zealously represents his clients with intelligence, compassion and integrity. A great resource and team player, I wholeheartedly recommend Joe Lombardo." – Joseph U.