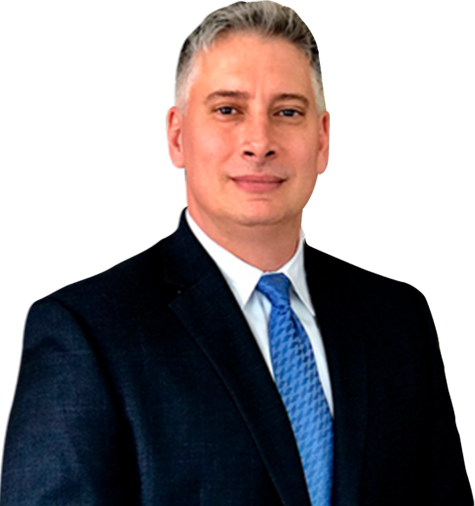 Attorney
Joseph A. Lombardo
If you are in a car accident with someone else and you suffer injuries as a result of it, you may be able to receive compensation for your damages. You will only be able to receive compensation if the other driver in the accident was negligent in their duty to safely operate their motor vehicle.
People who were injured in a car accident with a negligent driver in AC should seek the assistance of an experienced Atlantic City negligent driver car accident attorney. Joseph Lombardo is available to assist car accident victims that were injured due to the negligence of another driver. Contact the Lombardo Law Group, LLC, at your earliest convenience by calling (609) 445-4300.
Proving Negligence in an Atlantic City Car Accident
If you have been injured in a car accident that occurred because the other driver was negligent, you are likely able to file a lawsuit. Winning a lawsuit for negligence requires proving four key elements, however.
The first step in proving that a driver in an accident was negligent is proving that they had a duty of care. In the case of driving an automobile, every driver on the road has a duty to operate their vehicle in a way that does not harm other people. This duty means that drivers are expected, at all times, to abide by traffic laws, speed limits, traffic signs, and other things that are intended to keep the roads safe for all drivers.
After it has been established that a driver had a duty to drive according to traffic laws, it must be proven that the negligent driver breached this duty. A breach of duty can occur by either behaving in a certain way or failing to act in a certain way.
The next step in proving that a driver was negligent is proving causation. Once you have shown that the defendant in the case had a duty to obey traffic laws and then breached that duty, you must demonstrate that the defendant's breach of duty directly caused you harm. It must be proven that the victim's suffering would have never happened if the defendant had not breached their duty by failing to adhere to traffic laws.
Finally, it must be demonstrated that the plaintiff suffered harm because of the other driver's breach of duty. If there is no harm done to the plaintiff, it is not possible for them to sue for negligence. A plaintiff will need to prove that harm has been done to them by a driver's negligent behavior; this will likely some sort of documentation, such as a statement from a doctor that lays out the fact that your injuries happened as a direct result of the defendant's negligent driving.
Types of Negligence that Can Cause Car Accidents
All drivers have a duty to follow traffic laws and remain cautious and alert to the presence and safety of other drivers, pedestrians, and bikers occupying the road. If a driver fails to fulfill this duty — by either acting in a dangerous way or failing to act in a responsible way — they may be susceptible to a lawsuit for negligence. The following behaviors are ways that drivers can be negligent while on the road:
Speeding or failing to reduce speed
Reckless driving and taking unnecessary risks
Improper passing or lane change
Failing to obey traffic signs and signals
Following another driver too closely
Driving while drunk or under the influence of drugs
Driving while fatigued
Texting or using social media while driving
Failing to stop or move over to the side of the road for an emergency vehicle
Recovering Damages in an Atlantic City Car Crash Involving a Negligent Driver
Victims of car accidents involving a negligent driver will be able to receive compensation for the damages they've suffered because of their car accident. There are two types of damages that victims are eligible to receive compensation for: general damages and special damages.
General damages are those that are non-economic. They include the cost of pain and suffering, loss of enjoyment, and emotional distress. In some cases, the victim's spouse may be able to receive compensation for loss of consortium, which is their loss of the companionship that was once provided by their partner.
Special damages are those that are directly related to the injury that resulted from the accident. Usually, special damages are comprised of medical costs related to the accident. Medical costs may include ambulance services, emergency room charges, fees for physicians, laboratory work fees, physical and occupational therapy, in-home nursing care, or prescriptions. Victims of car accidents that happen because of the negligence of another driver may also receive damages for income lost as a result of being unable to work, both in the past and future.
It is also possible for victims to receive compensation for damage to their personal property, such as their car, phone, clothing, and anything else that was damaged during the accident. Out-of-pocket expenses are covered as well. These include the cost of a rental car after the victim's car was damaged, the price of parking and gas while going to doctor's appointments, expenses related to home modifications to accommodate changes to the victim's physical capabilities, and other similar costs.
Call Our Negligent Driver Car Accident Lawyer in Atlantic City, NJ Today
Car accidents that happen as a result of negligent driving should be taken seriously. If you were involved in a car accident that involved a negligent driver in AC, you should seek legal help from Atlantic City negligent driver car accident lawyer Joseph Lombardo as soon as possible. Get in touch with the Lombardo Law Group, LLC, to set up a free and confidential case evaluation by calling (609) 445-4300.
Practice Areas
Case Results
The Personal Injury Trial attorneys of Lombardo Law Group, LLC have recovered 10s of Millions for accident victims over their careers
Client Testimonials

"Joe is a top-notch attorney who zealously represents his clients with intelligence, compassion and integrity. A great resource and team player, I wholeheartedly recommend Joe Lombardo." – Joseph U.