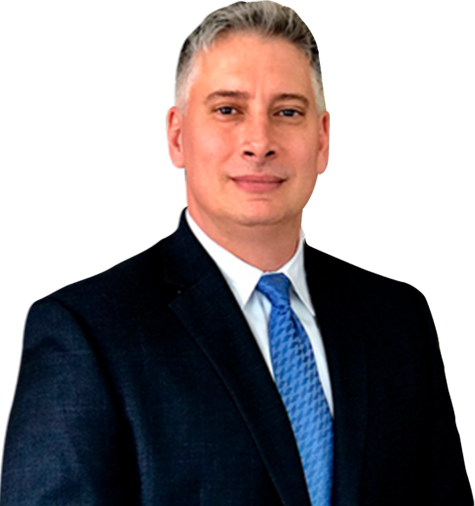 Attorney
Joseph A. Lombardo
Trucks, given their large size and mass, can cause severe damage to other vehicles that they collide with. The impact can permanently damage vehicles and other types of property and severely injure the people that are involved. Head-on collisions can be especially dangerous for motorists. In a head-on collision, the front end of one vehicle hits the front end of another that is driving in the opposite direction. This usually happens when a driver crosses over the center median or when a driver intentionally drives in the wrong direction.
If you or a loved one have been injured in a head-on collision with a truck, you may be able to receive compensation for any injuries that you suffered. With the help of the Lombardo Law Group, LLC, you can recover compensation for the damages that you suffered because of a head-on collision that was the fault of another driver. To set up a consultation with an Atlantic City head-on truck accident attorney, call (609) 318-6196 today.
Common Injuries in Head-On Truck Accidents
Head-on collisions often involve high rates of speed, which can cause severe injuries. When the vehicles involved are traveling toward each other, the risk of severe injury is even higher. The following are injuries that are commonly suffered by people involved in Atlantic City head-on truck accidents.
Whiplash – Whiplash is a type of neck injury that results from forceful, back-and-forth movements of the head and neck. It usually happens in high-speed collisions when the driver's head is jerked quickly between the headrest and the steering wheel.
Traumatic brain injuries – Traumatic brain injuries are a type of injury that happens when a blow or force is administered to the head. It happens frequently in head-on truck accidents, as the head can be struck by parts of the car and other debris. It carries many symptoms, including the loss of consciousness, problems with speech, sleeping too much or too little, dizziness or loss of balance, impaired memory function, and sensory problems such as blurred vision and ringing in the ears.
Breaks and fractures – Bones are susceptible to breaking and fracturing in head-on truck accidents due to the force of the impact involved in an accident.
Burns – Head-on truck accidents can cause burns in victims. The heat of car engines combined with the flammability of nearby chemicals and synthetic materials can cause severe burns, especially if a victim is trapped inside of a vehicle and unable to remove themselves due to a physical impairment.
Lacerations – All of the sharp edges that result from a head-on truck accident — such as those from glass, bent steel, and shredded plastic — can make deep cuts, also known as lacerations, in the flesh of victims.
Amputations – Head-on truck accidents can cause limbs to lose lots of blood or become infected, either of which can lead to amputation.
Internal injuries – When a head-on truck accident victim is struck by a major impact, it can cause the victim to experience injuries such as internal bleeding and ruptured organs.
Compensation You May Receive for an Atlantic City Head-On Truck Accident Injury
If you have been injured in a head-on truck collision in Atlantic City, you may be entitled to receive compensation. If you were injured in a head-on truck accident because of a truck driver's negligence or the negligence of a third party, you may be able to file a lawsuit to receive compensation for the damages suffered as a result of your injury.
There are two categories of damages that Atlantic City head-on truck accident victims may be compensated for: special damages and general damages. Special damages are costs that are directly related to an injury. These include medical costs (ambulance services, emergency room charges, physician fees, physical therapy, prescription costs, and lab work), lost income that was unable to be earned due to the injury (both past and future), out-of-pocket expenses (rental cars and the cost of gas and parking when going to medical appointments), and personal property damage (the vehicle, phone, clothing, jewelry, and other items damaged in the accident).
General damages, on the other hand, are damages that are non-economic. These are the costs of pain and suffering, emotional distress, and loss of enjoyment. In some cases, a victim may receive compensation for loss of consortium, which may be claimed by the spouse of a victim for a loss of an ability to have sexual companionship. In some cases, a victim may be awarded punitive damages as a form of punishment for malicious behavior on the part of the liable party.
It is only possible for a victim of a head-on truck accident in Atlantic City to win a lawsuit for damages if they can prove that the other driver was negligent in their legal duty of care on the road. A driver is negligent in their legal duty of care if they fail to follow traffic laws, drive recklessly, or do something else that is not in accordance with their responsibility to maintain safe conditions on the road. This negligence will need to be proven in court, so it is important for victims to collect any possible evidence following their accident.
Atlantic City Lawyer for Head-On Truck Collisions
You shouldn't have to suffer financially because you were the victim in an accident that was someone else's fault. Damages that you suffer as a result of a head-on collision with a truck may qualify for compensation. Seek legal guidance from experienced Atlantic City head-on truck collision lawyer Joseph Lombardo. He can put his experience to use to get you the compensation that you deserve if you have suffered from injuries in a head-on collision with a truck. Contact the Lombardo Law Group, LLC, soon by calling (609) 318-6196.
Practice Areas
Case Results
The Personal Injury Trial attorneys of Lombardo Law Group, LLC have recovered 10s of Millions for accident victims over their careers
Client Testimonials

"Joe is a top-notch attorney who zealously represents his clients with intelligence, compassion and integrity. A great resource and team player, I wholeheartedly recommend Joe Lombardo." – Joseph U.