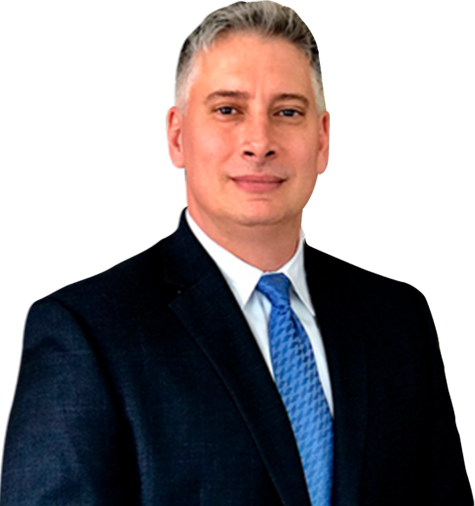 Attorney
Joseph A. Lombardo
Building and property owners have a responsibility to keep their premises free of the risk of injury. If you are injured at another person's building or property and can prove that your injury occurred because of the owner's negligent behavior, you may be able to recover compensation. This award may cover medical costs and lost wages as well as compensation for pain and suffering or permanent disfigurement.
If you have suffered from a fall, allow the Atlantic City fall injury attorneys at Lombardo Law Group, LLC, to investigate the circumstances around your accident and determine who or what may be responsible. With over 20 years of experience handling fall injury claims for people all over Atlantic City, NJ, Joseph Lombardo is prepared to fight for the compensation you deserve. Get in touch him with today to schedule a free and confidential consultation by calling (609) 318-6196.
Common Causes of Fall Injuries in Atlantic City, NJ
Fall injuries often happen because the building or property — usually a casino, bar, restaurant, hotel, gym, or mall — did not properly maintain safe premises. The owner's inability to keep the premises free of hazards that could lead to injuries makes them responsible for any injuries that may occur as a result of negligence.
Some of the most common causes of slip and fall accidents in public places include:
Spills – If a property owner does not immediately clean up a spill, or at least warn passerby that the spill exists, they are liable for injuries that happen because of the spill. Spills are common causes of injuries in bars, restaurants, and other places that serve beverages.
Structural and surface defects – Buildings and properties that are not properly maintained may cause owners to be considered negligent if the improper maintenance causes an injury. Examples of structural and surface defects include uneven and cracked flooring, unstable surfaces and furniture, clutter and debris, and loose cables and wires.
Missing railings and inadequate lighting – Staircases are expected to have railings for people to hold while they ascend and descend. They are also supposed to be lit properly so that people can see the stairs themselves and where they are going. Failing to include either feature in stairwells can lead to people being injured.
Weather-related conditions – If a business fails to address icy or snowy conditions surrounding their property in inclement weather, they may be responsible for any injuries that happen as a result of those conditions.
Falls can result in severe injuries that may take months or years to heal from – if they are able to be healed at all. These injuries can prevent victims from working, being active in their relationships, maintaining a social life, and performing the tasks that are necessary for living comfortably. Some of the most common injuries that result from falls include hand and wrist injuries, bone fractures and breaks, head and brain injuries, hip fractures, and more.
Determining Negligence in an Atlantic City Fall Injury Case
To win a fall injury claim in Atlantic City, victims must establish that the person who owns the property where they experienced the injury is responsible. Establishing that a property owner is responsible requires proving a few things.
The first thing that will need to be proven during a fall injury case is that a dangerous condition existed in the first place. The injury victim will also need to prove that the property owner knew about the dangerous condition or at least reasonably should have known about it. Victims of injuries also need to prove that the property owner had adequate time to address or warn people about the dangerous condition on their property. Finally, the victim will have to prove that the property owner's negligence was the direct cause of their injury.
Compensation You Can Receive for a Fall Injury
The compensation that victims of injuries are able to receive depends on the severity of the injury and the conditions surrounding the fall that caused it. Many victims of fall injuries are entitled to both economic and noneconomic damages.
Economic damages are those that have a quantifiable monetary value connected to them. One of the biggest economic damages that victims of falls can receive is medical costs, which include doctor visits, hospital stays, prescriptions, and physical therapy. Victims of falls can also recover damages for lost wages due to an inability to work, as well as the loss of future income.
The noneconomic damages that victims of injuries can receive are those that do not have a clear monetary value. Noneconomic damages may be issued for pain and suffering, psychological pain, permanent disfigurement, and the loss of enjoyment of life. In some cases, it is possible for the spouse of a person who has suffered severe injuries to make a loss of consortium claim, which means that they have lost their spouse's services and, in some cases, loss of affection for children.
Contact a Skilled Fall Injury Attorney Serving Atlantic City, NJ Residents
Financial compensation might be available if you were the victim of a fall in Atlantic City. For assistance filing your claim, get in touch with the Lombardo Law Group, LLC, by calling (609) 318-6196. Joseph Lombardo can get you financial compensation for the injury you suffered because of the negligence of a building or property owner in Atlantic City, NJ.
Practice Areas
Case Results
The Personal Injury Trial attorneys of Lombardo Law Group, LLC have recovered 10s of Millions for accident victims over their careers
Client Testimonials

"Joe is a top-notch attorney who zealously represents his clients with intelligence, compassion and integrity. A great resource and team player, I wholeheartedly recommend Joe Lombardo." – Joseph U.