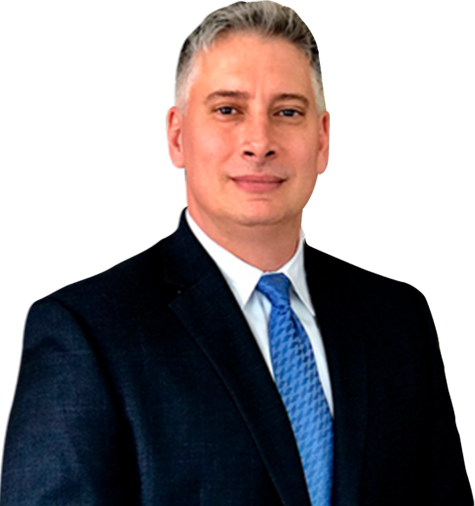 Attorney
Joseph A. Lombardo
A traffic ticket can seem like a minor inconvenience at first, but if neglected or dealt with improperly, it can have lasting consequences that extend far into the future. Traffic violations can impact your life by incurring fines or jail time, adding points to your permanent driving record, and raising your auto insurance rates.
Do what you can to prevent major consequences as a result of your traffic ticket in New Jersey. Seek legal help as soon as possible. Hammonton, New Jersey, traffic attorney Joseph Lombardo can guide recipients of traffic tickets throughout all stages of the legal process. Call (609) 418-4537 today.
Types of Traffic Tickets in New Jersey
There are many behaviors that can result in a traffic ticket in the State of New Jersey. An experienced lawyer can provide assistance with any of the following traffic tickets:
Speeding – Driving at a speed that is above the speed limit may result in a speeding traffic ticket. The number of points that will be added to your license depends on the number of MPH above the speed limit that you were traveling. A speeding fine can be between $85 and $260.
Failure to observe a traffic signal and red light violations – Ignoring a traffic signal is dangerous for all drivers on the road. This type of charge typically results in a fine, which is higher if the traffic signal you failed to observe was in a construction zone, a safety corridor, or an area in which the speed limit is 65 MPH. Fines for these charges can be between $50 and $200.
Distracted driving – It can be tempting to chat, text, or check social media while driving, but doing so can result in a traffic ticket that carries huge consequences. Fines for distracted driving can be as low as $200 or as high as $400.
Reckless driving – Engaging in dangerous behavior while driving can put other drivers' safety at risk and can lead to the issuance of a reckless driving ticket. A fine for this type of traffic ticket is between $50 and $500.
Driving with a suspended license – If you continue to drive after your license has been suspended for any reason, a driving with a suspended license ticket can be issued to you. Driving with a suspended license can incur a fine of $500.
Driving while intoxicated (DUI/DWI) – As the most severe type of traffic ticket you can receive, a DUI/DWI ticket can result in jail time, suspension of your license, large fines, and other consequences decided by a judge. Driving while intoxicated can result in a fine of up to $1,000.
Other reasons for receiving a traffic ticket include improper passing of a school bus, improper turns, leaving the scene of an accident (hit and run), tailgating, unsafe lane changes, racing on a highway, and careless driving.
How a Traffic Ticket Can Affect You
A New Jersey traffic ticket can affect your life in a variety of ways. One way that a traffic ticket can impact your life is by adding points to your license. The number of points added to your license for each offense varies based on the severity of the offense. If you acquire 12 points within a two-year period, then your license is at risk of being suspended. It is possible, however, to get points removed if complete a Driver Improvement Program or participate in a defensive driving course. For every year that passes without any new moving violations, three points are deducted.
Traffic tickets can also result in fines. The amount that must be paid as a result of a traffic violation varies based on the offense and how many prior times that offense has been committed, if at all. There are other financial consequences for traffic tickets on top of fines. Court costs need to be paid if you decide to fight the ticket in court — this can be up to $33.
And certain violations require paying yearly surcharges. Driving without a license carries a yearly surcharge of $100, driving with a suspended license carries a yearly surcharge of $250, and driving without liability insurance carries a yearly surcharge of $250. For some traffic violations, such as DUI/DWI and driving with a suspended license, you may face imprisonment.
How a Lawyer Can Help You with Your Hammonton Traffic Ticket
Some traffic tickets require your appearance in court, while others don't. Failing to appear in court at the date and time scheduled can result in a warrant for your arrest and an automatic suspension of your license. Appearing in court can give you the opportunity to defend yourself against the charges, especially if you have the help of a New Jersey traffic ticket lawyer.
A lawyer can help you deal with your traffic ticket by challenging the prosecution's evidence against you, which means that you may not be convicted for the charges connected to your ticket. A lawyer can also you deal with your traffic ticket by seeking to obtain a dismissal or reduction of your charge. They can work with the prosecution to have certain charges dropped if you enter into a plea deal and may also be able to have certain violations dismissed if you agree to complete a driver improvement program.
Lawyer for Moving Violations in Hammonton, NJ
Don't let a traffic ticket impede future opportunities. Take the ticket seriously from the start and seek the help of an attorney who is well-versed in traffic ticket legal proceedings. Hammonton, New Jersey traffic ticket lawyer Joseph Lombardo is available to meet people who have received traffic tickets during a free and confidential consultation at his law office. Call (609) 418-4537 to set one up today.
Practice Areas
Case Results
The Personal Injury Trial attorneys of Lombardo Law Group, LLC have recovered 10s of Millions for accident victims over their careers
Client Testimonials

"Joe is a top-notch attorney who zealously represents his clients with intelligence, compassion and integrity. A great resource and team player, I wholeheartedly recommend Joe Lombardo." – Joseph U.