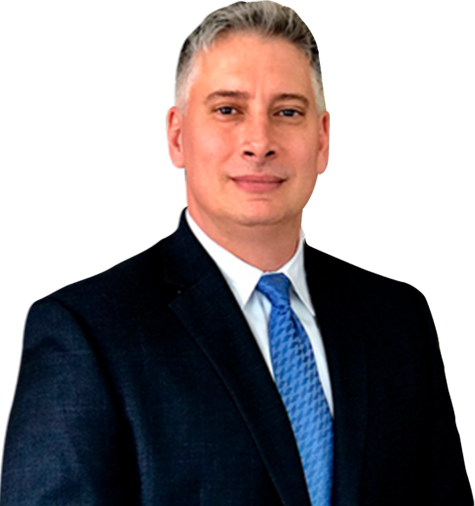 Attorney
Joseph A. Lombardo
Domestic violence is an extremely serious crime that is not taken lightly by law enforcement or the courts. Domestic violence charges can upend your life before the trial even begins as the court may impose restrictive orders to prevent you from seeing certain people or going to certain places. Domestic violence is such an incredibly sensitive subject area because it often involves the family unit and relationships between romantic partners. A defendant facing domestic violence-related charges will have to deal with law enforcement and the courts interfering with their family relationships.
Domestic violence can have a lasting impact on the parties involved, such as a husband and wife, and on any children the couple share together. When children are affected, the courts will go to great lengths to ensure their safety, often at the defendant's expense. If you have been charged with a domestic violence-related crime, contact our experienced Haddonfield domestic violence lawyer at the Lombardo Law Group, LLC. Call (609) 445-4300 to schedule a free legal consultation with a qualified attorney.
Definition of Domestic Violence Crimes in Haddonfield, NJ
According to the New Jersey Code of Criminal Justice, domestic violence involves a broad list of crimes perpetrated by an adult against someone who lives in their home, such as a spouse, partner, or child. The offenses included in the list are…
Homicide
Assault
Terroristic threats
Kidnapping
Criminal restraint
False imprisonment
Sexual assault
Criminal sexual contact
Lewdness
Criminal mischief
Burglary
Criminal trespass
Harassment
Stalking
Criminal coercion
Robbery
Contempt of a domestic violence order that constitutes a criminal act
Any crime that involves a risk of bodily harm or death
Cyber-harassment
This list is long and encompasses many different offenses. Any crime committed against a partner or family member in your home could be treated as a crime of domestic violence. Domestic violence is more than just physical abuse. Domestic violence charges include acts of physical violence and harm against the victim and non-violent acts such as threats, harassment, and stalking.
Domestic violence charges generally apply only to adults who commit these offenses against others. If an unemancipated minor were to commit one of these offenses against someone in their household, such as a parent, they would not be charged with domestic violence. However, they may still be charged with the underlying offense.
You should consult with our Haddonfield domestic violence attorney to figure out if your charges fit within the category of domestic violence.
Domestic Violence Protective and Restraining Orders Violations in Haddonfield, NJ
In addition to penalties like fines or prison time, a defendant facing domestic violence charges may also be subject to restrictive court orders. Protective orders, sometimes referred to as restraining orders, may be imposed by the court to prevent the defendant from contacting the alleged victim. The conditions of the order will depend on your case's needs and the needs of the alleged victim.
The court may impose a protective order at the start of the trial or even earlier in the criminal justice process. This may seem unfair as there has been no finding of guilt yet, but the court has a strong interest in ensuring the victim's safety. In many domestic violence cases, the abuse is severe and happens repeatedly, not just once. Courts impose protective orders to prevent further harm from befalling the victim. Our Haddonfield domestic violence attorney can help you lift a protective order against you.
An order may also be imposed as part of a sentence following a guilty verdict. The court may order the defendant to stay away from the victim for a certain period of time following the trial or indefinitely. The order will require the defendant to stay away from the alleged victim and have no contact with them whatsoever. This may also extend to any children the two parties share and other friends or family members of the victim. Protective orders can be highly restrictive of a defendant's freedom; however, it is possible to have overly burdensome protective orders lifted. Call our Haddonfield domestic violence lawyer at the Lombardo Law Group, LLC.
Penalties for Domestic Violence Charges in Haddonfield, NJ
The penalties for domestic violence charges will vary depending on the exact nature of the offense. The penalties may also be different from the penalties for similar crimes because they relate to domestic violence or abuse. Domestic violence charges may range in degree, and the penalties will vary as well. Most domestic violence crimes, however, come with a sentence of incarceration. More minor charges, such as charges of fourth-degree crime, might come with shorter prison terms. More serious offenses, such as first-degree domestic violence crimes, will come with much longer sentences and you could spend many years in prison.
For certain domestic violence charges, a convicted defendant will be sentenced subjected to stricter prison terms. The court will fix the mandatory minimum term that the defendant must serve at one-half of the total sentence imposed, or 42 months, whichever is longer. In the case of a fourth-degree crime, the court will set a mandatory minimum of 18 months during which the defendant will not be eligible for parole.
In addition to potential prison terms, the court may prohibit the defendant from owning or possessing a firearm. The court may also order the immediate surrender of any firearms the defendant may already own, turning over any firearms to law enforcement. However, the court may allow a defendant to arrange for the sale of their firearms to a licensed firearms dealer instead of turning them over to the police.
If you want to learn more about the potential penalties associated with domestic violence charges, contact our Haddonfield domestic violence attorney.
You Should Call Our Experienced Haddonfield Domestic Violence Attorney for a Free Legal Consultation
Domestic violence charges can have a long-lasting impact on the rest of your life. You may face many years behind bars and your ability to see family or friends may be restricted. If you or someone you know has been charged with a crime of domestic violence, contact our skilled Haddonfield domestic violence lawyer at the Lombardo Law Group, LLC. Call (609) 445-4300 to schedule a free legal consultation.
Practice Areas
Case Results
The Personal Injury Trial attorneys of Lombardo Law Group, LLC have recovered 10s of Millions for accident victims over their careers
Client Testimonials

"Joe is a top-notch attorney who zealously represents his clients with intelligence, compassion and integrity. A great resource and team player, I wholeheartedly recommend Joe Lombardo." – Joseph U.