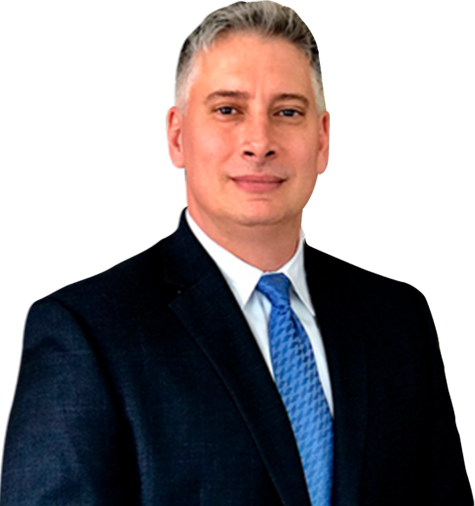 Attorney
Joseph A. Lombardo
Child custody is often one of the most contentious issues between parents. Having shared children with another person who does not live in your household can allow you to go to court and get a child custody order dictating who has custody of the children, who has visitation rights, and how those rights are divided. Parents can seek custody of shared children whether they are getting divorced or whether they were never married in the first place.
Talk to our Haddonfield custody attorneys today to get help with your child custody case. Keeping custody of your children can be one of the most important legal issues of your life, so it is absolutely vital to work with an experienced child custody lawyer who can help you with your case and work to protect your parental rights and access to your children. Contact Lombardo Law Group, LLC at (609) 418-4537.
Legal Vs. Physical Custody in Haddonfield, NJ Custody Cases
Parents who are married or live together are not said to have "custody"; they simply are the parents and are considered to both have all parental rights associated with being the child's parents. If the parents decide to move apart, get divorced, or become separated, they can then file for custody to help protect their parental rights. This usually results in two types of custody being set: legal custody and physical custody.
Legal custody is the ability to make decisions about your child and the course of their life. Parents with legal custody have to share decisions about what religion their child will practice, what medical care they can and cannot receive, what school they will attend, and other important issues in their child's life.
Physical custody, on the other hand, refers to the right to have your child live with you. This gives additional rights and privileges on top of what a parent gets through legal custody, such as the right to tell a child that they have to do their homework before dinner or that they are not allowed to have a particular friend over to visit.
New Jersey's public policy is that both parents should have access to their children and that they should share the duties and responsibilities in raising a child. This means that most divorce cases will end with "joint custody" instead of "sole custody" unless there is some good reason to block a parent's custody rights. Courts prefer to have both parents share custody rights, but if one parent has a history of child abuse, criminal activity, drug abuse, or other behaviors that would put a child in their care at risk, the court might block them from having physical access or even legal custody. In some cases, visitation can be ordered as a compromise so that the parent gets to see their children and spend time with them under limited conditions.
A parent's wishes are also taken into consideration. If either parent does not want custody, they can give up custody but may still be ordered to pay child support.
Which Parent Gets Custody in Haddonfield Child Custody Cases?
As mentioned, the courts prefer to give both parents access to their children and parental rights. This means that courts do not favor mothers over fathers in any legal sense, even if there is a common misconception that they do. Instead, courts look at a lot of different factors in deciding which parents can have custody.
Even when the court orders joint custody, they might have to divide parenting time unevenly. 50/50 parenting time is often rare, and the court will have to look at these factors as well when deciding how to split time.
Some of the factors that the court looks at are simply logistical factors: how well the parents agree on parenting time issues, how well they can communicate, how close their houses are to one another, etc. Cooperative parents who are willing to freely share parenting time might make it easier for the court to give an equal time split or allow the parents to work together in setting terms. Other factors the court might look at to override a parent's wishes involve things like a history of abuse, the child's preferences, the stability each parent can offer, and other factors.
Parents can also work on the side to make their own agreement as to how custody will be divided. NJ law says that the court must accept custody agreements unless the agreement harms the best interests of the child. This means that if your Haddonfield custody attorney and the other parent's attorney can negotiate a child custody agreement, you and your co-parent can make decisions for yourselves instead of relying upon the court's decisions.
Ultimately, the best interests of the child are the final factor that courts will look to when assigning custody rights. This sometimes means listening to what the child has to say, especially if they are old enough to present their own wishes to the court about who they want to live with.
Call Our Haddonfield Custody Attorney for Help with Your Child Custody Case
If you are seeking to get or protect your custody rights after a divorce or separation, contact Lombardo Law Group today. Our Haddonfield custody attorneys represent parents throughout the Haddonfield area in child custody claims and fight to protect the best interests of their children and our clients' parental rights. Contact us at (609) 418-4537 right away.
Practice Areas
Case Results
The Personal Injury Trial attorneys of Lombardo Law Group, LLC have recovered 10s of Millions for accident victims over their careers
Client Testimonials

"Joe is a top-notch attorney who zealously represents his clients with intelligence, compassion and integrity. A great resource and team player, I wholeheartedly recommend Joe Lombardo." – Joseph U.