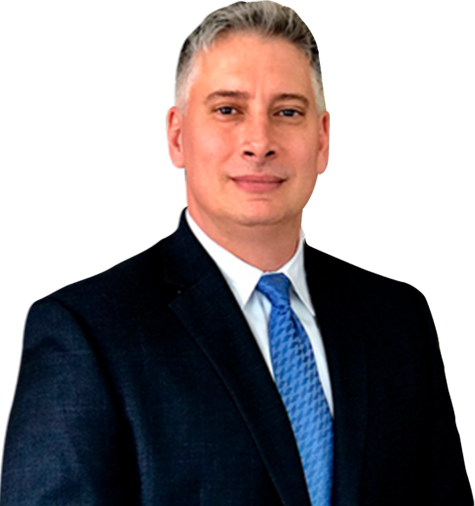 Attorney
Joseph A. Lombardo
Being falsely accused of domestic violence can shatter a person's world. It has the potential to tear families apart. You risk not only facing criminal charges, a jail sentence and a final restraining order, but also being evicted from your New Jersey home, losing custody of your children and monetary damages.
If you are falsely accused of domestic violence, it's important to recognize that time is of the essence. The faster you contact a New Jersey domestic violence claims attorney like the Law Offices of Joseph Lombardo , the more likely you are to properly address the accusation and get back to your normal life.
What Constitutes Domestic Violence?
The Prevention of Domestic Violence Act of 1991 considers many relationships to be potential sources of domestic violence. To allege domestic violence, the New Jersey defendant must be over 18 years old or an emancipated minor and have one of the following relationships with the plaintiff:
marriage
separation
divorce
living together in the same household at present or in the past
a person whom the plaintiff has dated
a person with whom the plaintiff has a child in common or anticipates having a child in common
This somewhat-broader definition opens domestic violence allegations in New Jersey up to same-sex couples, current and former roommates and a number of other relationships.
Within these relationships, there are 14 criminal offenses covered under the PDVA: homicide, assault, terroristic threats, kidnapping, criminal restraint, false imprisonment, sexual assault, criminal sexual contact, lewdness, criminal mischief, burglary, criminal trespass, harassment, and stalking.
Charged with Domestic Violence? Contact an Attorney Now
The sooner you contact an experienced false domestic violence claims attorney like the Law Offices of Joseph Lombardo, the better chance you have of successfully defending yourself. New Jersey attorneys and defendants only have 10 days from the time a restraining order is issued to assemble their case.
And the more information you can provide, the better. Your top priority: Make sure you obtain a copy of the original complaint. This has crucial information your attorney will need, including the criminal act the allegation is based on, the date of the alleged incident and the plaintiff's account of what took place.
Questions Your Lawyer Will Ask You
In addition to bringing a copy of the complaint, you should be prepared to answer several questions, including:
Were the authorities contacted? Did the dispute result in a call to the police or other emergency responders? If a report was filed, it could be an important record of what occurred.
Were there witnesses? Others who saw the incident (which unfortunately often includes children or other family members) may be called upon to testify or provide statements.
Have you been accused or convicted of domestic violence before? Previous issues in New Jersey or another state will affect the current proceedings.
Did you sustain any injuries or were you forced to defend yourself? Self-defense can be the source of domestic violence in some cases. Sometimes the "accused" is actually the "victim."
Have you resumed sexual relations with the plaintiff? If the relationship that prompted the domestic violence was intimate, resuming sexual relations may change the court's perception of the immediate danger to the plaintiff.
Whether you're able to answer some or all of these questions or not, contact the Law Offices of Joseph Lombardo — an expert in New Jersey false domestic violence claims — today for help with your case.
Practice Areas
Case Results
The Personal Injury Trial attorneys of Lombardo Law Group, LLC have recovered 10s of Millions for accident victims over their careers
Client Testimonials

"Joe is a top-notch attorney who zealously represents his clients with intelligence, compassion and integrity. A great resource and team player, I wholeheartedly recommend Joe Lombardo." – Joseph U.