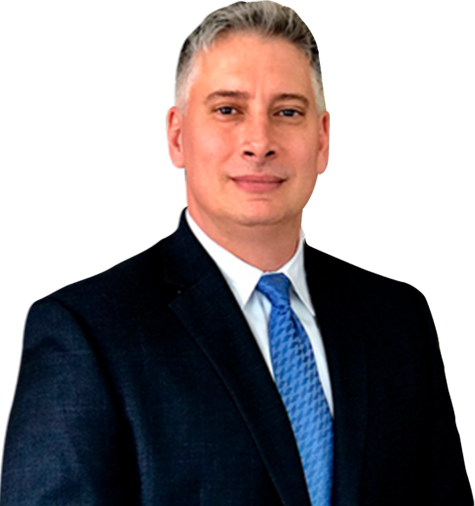 Attorney
Joseph A. Lombardo
Child custody cases are arguably the most difficult cases for the parties involved. For most people, there is nothing more important than their children, and ensuring their custody is their highest priority.
Fortunately, our experienced child custody attorneys can help protect your parental rights to keep your child. The general stance is to have both parents share joint custody of their child, but many factors will be assessed to determine what is in the best interests of the child. However, New Jersey courts must honor parents' private agreements as long as they do not harm their children.
If you are fighting to protect your child custody rights, our child custody attorneys can help ensure you are treated fairly. Call the Lombardo Law Group, LLC today at (609) 418-4537 for a free review of your case.
Understanding Child Custody in Cherry Hill, NJ
All parents in Cherry Hill and throughout New Jersey have parental rights when it comes to their children. Things happen in life that can cause parents to separate or get divorced, but each parent has a right to petition for custody of their child. In New Jersey, a parent can have legal and physical custody of a child, but the two types are very different. Parents that share physical and legal custody share joint custody. However, some situations might necessitate giving sole custody to only one parent. Our child custody attorneys can explain your rights and determine the best way to retain custody of your child.
Legal Custody
Legal custody refers to a parent's right to make important decisions affecting their child's life. Parents with or that share legal custody must determine where their child will go to school, what kind of medical care they will need or should not receive, what religion they will initially practice, and countless other critical decisions. If divorced parents share legal custody but disagree on a particular course for their child, they might need to involve the court to make a final determination.
Physical Custody
Physical custody is the type that most people are familiar with. Parents with physical custody have a right to have their children live with them. In addition to the rights that legal custody grants a parent, physical custody also gives certain rights to the parent the child lives with. This includes putting limits on who they can have as friends, what chores they are required to do, when they must go to bed, and many other daily decisions.
Joint Custody vs. Sole Custody
In New Jersey, the court prefers that both parents retain and share custody of their children so they can each contribute to raising them. Thus, most judges will order the parents to share joint custody of a child unless there are very good reasons for denying one parent access to their child. Despite the public policy to have joint custody between parents, issues like drug and alcohol use, child abuse, criminal conduct, and other behavior that could put the child's safety at risk should prevent a parent from gaining either legal or physical custody over a child.
The court will review the facts of each case to determine if there is a compelling reason to deny a parent their custody rights. In cases where the safety concern is more remote, the court might order visitation rights for the parent without custody, allowing them to visit and maintain a relationship with their child, but only under strict conditions set by the court.
Of course, the court will consider the parents' concerns and requests but will measure those against what is best for the child. If a parent decides they do not want custody of their child, they can legally give up their custody rights, but that will not remove their responsibility to provide child support. Our child custody attorneys can help you assert your custody rights so that you are not cut out of your child's life.
How Custody is Divided in a Cherry Hill, NJ Child Custody Case
Many parents fear the court will favor one parent over the other when determining custody in a divorce settlement. While there is a popular misconception that courts favor mothers over fathers, that is not how child custody cases actually work in Cherry Hill. The court assesses several factors to determine how custody should be split and will consider private agreements by the parents if they are in the child'.
Factors the Court Uses to Determine How the Parents' Time is Split
While parents might enjoy joint custody, it is rare for each parent to have the child for an equal amount of time. Between school, work, and all of life's other responsibilities, it is much more common for the child to remain with one parent more than the other. To determine how this time is split between the parents, the court will analyze several factors in their case.
Many of these factors are basic ones that will depend on the circumstances of each parent's life. For instance, the court will look at the times parents are available given their schedules, the parents' ability to communicate effectively, and if they are willing to cooperate and compromise. It will also assess how close each parent lives to one another, how close they live to the child's school, and other structures that might be in place to help support the child.
However, negative factors will also play an important role. Suppose a parent has a history of child abuse, unstable finances, or other issues that call into question their ability to assure the child's safety and well-being. In that case, the court will likely be less inclined to give custodial time to the parent.
Private Agreements between the Parents
In New Jersey, the court must accept a private custody agreement between the parents so long as none of the agreement's terms harm their child's interests. Most parents are not intentionally trying to harm their children's interests, but a court might find that one or more terms will negatively impact them and reject the agreement. In these situations, the court might allow the parents to amend the agreement or determine the best course of action itself. Our child custody attorneys can help you negotiate a fair agreement that best protects your and your child's rights.
Our Cherry Hill, NJ Child Custody Attorneys Can Help
If you need to protect your child custody rights after a divorce or separation, our child custody attorneys will fight to protect your right to see and care for your child. For a free case consultation, contact the Lombardo Law Group, LLC at (609) 418-4537.
Practice Areas
Case Results
The Personal Injury Trial attorneys of Lombardo Law Group, LLC have recovered 10s of Millions for accident victims over their careers
Client Testimonials

"Joe is a top-notch attorney who zealously represents his clients with intelligence, compassion and integrity. A great resource and team player, I wholeheartedly recommend Joe Lombardo." – Joseph U.