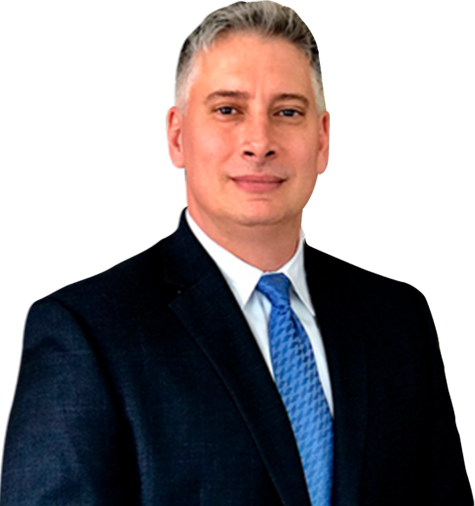 Attorney
Joseph A. Lombardo
If you're convicted of a crime in Atlantic City it can stay on your record forever — unless you do something about it. In fact, you often don't even have to be convicted of a crime. An arrest can stain your criminal record as well. But it doesn't have to. An expert Atlantic City criminal record expungement attorney can help remove arrests and convictions from your criminal record and help you move on with your life. Lombardo Law Offices have successfully handled expungement of criminal records in Atlantic City and across New Jersey.
Putting the past behind you
Most people want the peace of mind that comes with knowing past misdeeds are wiped from their permanent records. But there's a more practical reason to look into finding an Atlantic City record expungement attorney.
The wrong arrest or conviction can prevent you from getting into certain careers or specific positions. What's more, employers can run background checks on current employees, which could jeopardize your standing at your current job. Don't let a mistake you made years ago impact your career for the rest of your life — contact Lombardo Law Offices today.
What can be expunged?
Unfortunately, not every arrest and conviction can be removed from your criminal record.
Most significantly, New Jersey residents cannot get DUI/DWI arrests and convictions expunged. Technically, it's a traffic offense in the eyes of the court.
For convictions that can be expunged, there's often a waiting period. The time you must wait before starting the process with an Atlantic City criminal record expungement attorney breaks down like this:
A majority of Indictable convictions: 10 years
Disorderly Persons offenses: 5 years
Petty Disorderly Persons offenses: 5 years
Municipal ordinances: 2 years
Drug possession conviction: 1 year
Conditional discharge: 6 months
Pretrial intervention: 6 months
Arrests resulting in dismissal: Immediately
Atlantic City leads charge to expunge more convictions
Two Atlantic City lawmakers recently introduced a bill allowing less serious offenses to get expunged, just like more significant convictions.
A-3598 and S-2588, introduced by Assemblyman Chris Brown and State Sen. Jim Whelan, allow first-time offenders convicted in municipal court can wipe their records clean of a number of offenses, provided they enter the appropriate recovery program of commit to doing community service.
The new law out of Atlantic City is available to people who have not been previously convicted of a crime and does not include crimes involving gang activity, domestic violence, animal cruelty and drunken driving.
Talk to the experts
If you have a criminal arrest or conviction on your record, you should start the process of expunging it as soon as possible.
Contact Lombardo Law Offices today for more information on expunging arrests, charges or convictions from your New Jersey criminal record and moving on with your life.
Practice Areas
Case Results
The Personal Injury Trial attorneys of Lombardo Law Group, LLC have recovered 10s of Millions for accident victims over their careers
Client Testimonials

"Joe is a top-notch attorney who zealously represents his clients with intelligence, compassion and integrity. A great resource and team player, I wholeheartedly recommend Joe Lombardo." – Joseph U.