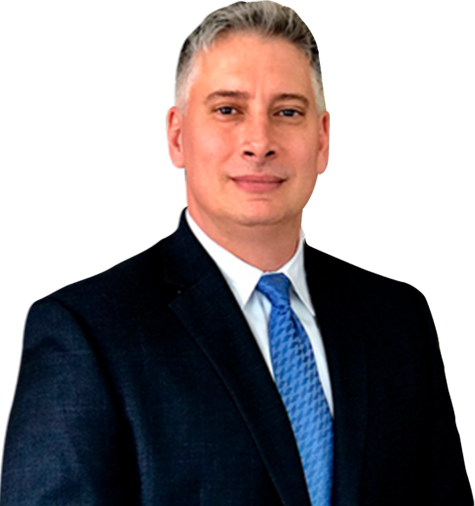 Attorney
Joseph A. Lombardo
Do You Need A Criminal Defense Lawyer?
If you have been arrested and charged with a crime, it can be a stressful and chaotic experience. You may have known or suspected that you were under investigation, or you may have been stopped suddenly and arrested. Sometimes the police will even contact an individual and ask them to come in for questioning. If any of these situations happens to you, you will most likely benefit from contacting an experienced, competent, local criminal defense attorney. Even if you do not end up having the attorney represent you in court or at a trial, a consultation will help you understand the charges and penalties you are facing.
What are the advantages of hiring an attorney?
Whether you are being investigated, have been arrested, or have been contacted to come in for questioning, retaining an attorney can help ensure that your rights are protected and that you do not incriminate yourself under questioning. An attorney can help you avoid jail time, reduce bond, and avoid going to trial. Once you move beyond your arrest and arraignment, a criminal defense attorney will also challenge the validity of evidence, work to reduce or dismiss the charges, and prepare for a trial, if necessary. If it becomes necessary to make a plea bargain or defend yourself at trial, an attorney is much more likely to reach a better plea or avoid a conviction at trial. The process of negotiating a plea deal can be complicated, if possible, you should not try and reach a plea deal on your own; at the very least ask for a court appointed defense lawyer.
Contact us
Sine 1993, The Law Offices of Joseph Lombardo has been representing individuals who have been arrested and charged with crimes of all types. We have represented clients who have been charged with drug and gun possession, DWI, assault, vandalism, traffic-related criminal matters, juvenile criminal matters, and other crimes. Joseph Lombardo, a former Municipal Prosecutor, has represented everyday people in Egg Harbor Township, as well as every county in Southern New Jersey. We can help guide you through the intimidating process of dealing with the police, courts, and if necessary, a trial. We will challenge the validity of evidence, fight to have the charges against you reduced or dropped, all while preparing for the possibility of trial. Joseph Lombardo will personally review your case, explain the charges against you, and in plain English, explain what consequences you are facing and what a realistic expectation of your case is. Joseph Lombardo can make special arrangements to meet with you after hours, or in an emergency, make jail or hospital visits. If you have been charged with a crime in Egg Harbor Township, or any of the Townships or Counties in South Jersey, do not speak to the police, and if you have, do not speak to them further – instead, contact us today for a free initial consultation.
Practice Areas
Case Results
The Personal Injury Trial attorneys of Lombardo Law Group, LLC have recovered 10s of Millions for accident victims over their careers
Client Testimonials

"Joe is a top-notch attorney who zealously represents his clients with intelligence, compassion and integrity. A great resource and team player, I wholeheartedly recommend Joe Lombardo." – Joseph U.