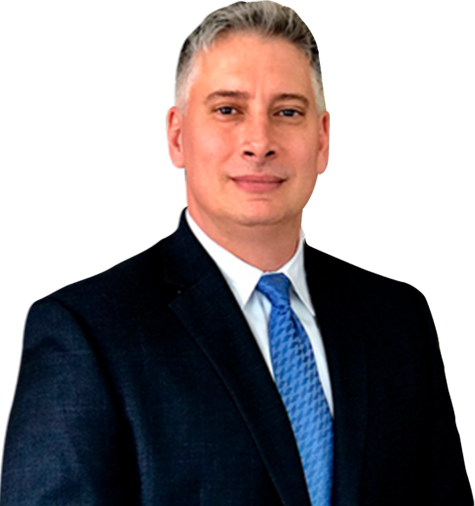 Attorney
Joseph A. Lombardo
What is an expungement?
Getting your criminal record expunged means that it will be removed and isolated from the records of any court, law enforcement, correctional facility, or criminal or juvenile justice agency. Your criminal record consists of any record of your arrest, detention, trial or statement, and sentence. If you are granted an expungement, the records of those events are considered not to have occurred.
Who is eligible?
I wrote a blog post previously about what types of convictions can be expunged and what criteria an individual must have in order to have their record successfully expunged. To read that post, click here.
The process
Once you determine your eligibility, you should either file a petition for expungement or hire an attorney to do it for you. The process can get a little technical, and historically, it has been difficult to obtain an expungement even if you are eligible. So much so in fact, that the rules on what types of records can be expunged and what criteria a Judge can use to deny an expungement have both been recently update to describe these factors in great detail. There is even now a New Jersey expungement website. So if you can find an attorney that can handle the process for you, you are far more likely to be successful in getting your criminal record expunged. Your attorney will file a petition for expungement in the Superior Court where the arrest or prosecution took place. A Judge in that jurisdiction then decides on whether the request meets the criteria and will either approve or deny the expungement.
Because the process is somewhat subjective to the Judge's discretion on whether an expungement in in the public interest and should be granted or not, it really is best to consult an attorney who is experienced in obtaining criminal record expungements (even if you plan on filing the expungement yourself). If you cannot afford an attorney, you can contact a legal services program to see if you qualify for free legal representation in the matter.
If you choose to represent yourself
If you choose to handle the process yourself, it can be an uphill battle. The New Jersey State expungement website itself states that:
"While you have the right to represent yourself in court, you should not expect any special treatment, help, or attention from the court. You must still comply with the rules of the court, even if you are not familiar with them. The following is a list of some things the court staff can and cannot do for you. Please read it carefully before asking the court staff for help."
Contact us
If you wish to have your criminal record sealed, contact the Law Offices of Joseph Lombardo. In matters regarding expungements, it is highly advisable to consult with an experienced attorney, as one mistake in the process can cost you your opportunity to have your record sealed. Joseph Lombardo has been representing individuals seeking an expungement since 1993 in Vineland, NJ, as well as every other county and township in Southern New Jersey. Mr. Lombardo, a former Municipal Court Prosecutor, will personally explain to you how the process and court works and answer any questions you may have. We can help walk you through the requirements, deadlines, and if necessary, paperwork, and if necessary, a hearing.
Practice Areas
Case Results
The Personal Injury Trial attorneys of Lombardo Law Group, LLC have recovered 10s of Millions for accident victims over their careers
Client Testimonials

"Joe is a top-notch attorney who zealously represents his clients with intelligence, compassion and integrity. A great resource and team player, I wholeheartedly recommend Joe Lombardo." – Joseph U.