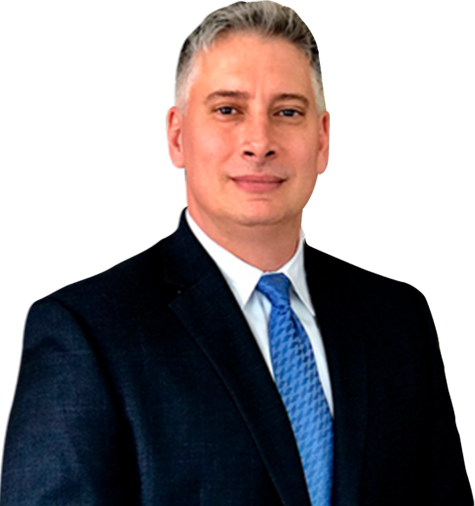 Attorney
Joseph A. Lombardo
If you have been arrested and charged with a crime, it can be a chaotic and stressful time. The important thing is to keep calm, do not say or do anything to incriminate yourself, and immediately contact an experienced criminal attorney to help you start putting together the best possible defense against your charges.
When should I contact a criminal attorney?
You should contact a criminal attorney anytime you have been accused of committing a serious crime. If you have been charged with juvenile crimes, drug possession, drug manufacturing, drug distribution, sex crimes, assault, kidnapping, battery, DUI, manslaughter, forgery, theft, domestic violence crimes, fraud, murder, or any other crime where you face severe penalties including fines or imprisonment you should immediately contact a criminal attorney. Contact a criminal defense attorney today in order to ensure your rights are preserved and protected.
What type of questions should my criminal attorney ask?
Since every case is different there is no comprehensive list of questions that a lawyer should ask. However your attorney is an expert and he or she will target his or her questions to your unique situation and needs.
He or she may start by asking you questions about the alleged crime. Your attorney might want to know how you perceived the events. To achieve that the attorney may ask you many highly detailed questions. These questions may include anything from the time, to your surroundings, to the chronology of the events. In answering these questions it is essential that you are forthcoming and honest with your attorney. If you make misstatements to your attorney they may damage your case and require your attorney to notify the court if the misstatement is repeated in court.
Other questions your criminal defense attorney may ask include whether there are any witnesses. Your Witnesses can help corroborate your account of the events and weaken the case against you. A weaker case could result in charges being reduced or dropped.
Your attorney may also want to know about your background and criminal history. A clean record and good background could help your attorney negotiate a plea bargain rather than risk more serious consequences. Further, a full knowledge of your history will allow your attorney to clearly and accurately explain the potential consequences you could face.
What about privilege? Do I need to know anything about it?
Yes. If you are seeking legal advice from a lawyer and you are talking about legal matters where there is an expectation of privacy then this communication may be privileged. A privileged communication prevents your lawyer from disclosing to anyone what you tell them in most instances. However there are limits and exceptions which you must be aware of. For instance, if you talk in public about your conversation with your lawyer you can potentially destroy the privilege. If the privilege is destroyed the communication may be admissible in court against you.
If you have been arrested and charged with a crime
I invite you to contact me. I have served as a prosecutor and criminal defense attorney for nearly two decades. I will put my experience as a prosecutor to use in defending you against your charges, all the while challenging evidence, the circumstances surrounding your arrest in order to have the charges against your reduced or dropped. Contact us today at 1 (609) 418-4537 for a free consultation.
Practice Areas
Case Results
The Personal Injury Trial attorneys of Lombardo Law Group, LLC have recovered 10s of Millions for accident victims over their careers
Client Testimonials

"Joe is a top-notch attorney who zealously represents his clients with intelligence, compassion and integrity. A great resource and team player, I wholeheartedly recommend Joe Lombardo." – Joseph U.