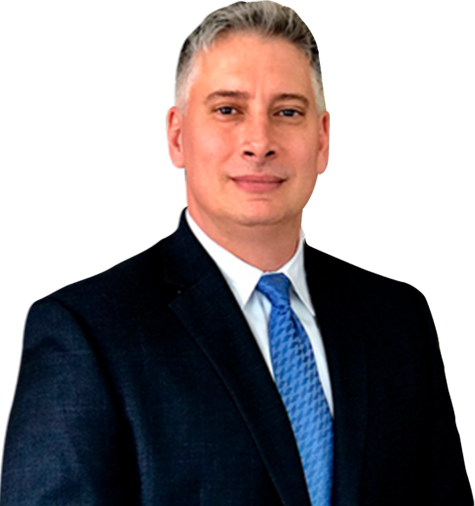 Attorney
Joseph A. Lombardo
Under New Jersey law, 3rd and 4th degree criminal charges are less serious than 1st and 2nd degree charges and do not carry the same 'presumption of imprisonment' as first and second degree offenses. What that means is that if you are found guilty of a 1st or 2nd degree of crime, there is a very strong possibility that you will face prison time. The potential prison sentence you face if convicted of a 3rd or 4th degree crime is comparatively less and there is an overall greater chance of leniency in sentencing. Sentences can be even more lenient if you do not have a previous conviction on your criminal record.
However, these types of lesser sentences are still serious matters can can still carry jail time attached if you are convicted. A 3rd degree crime carries potential punishment ranging anywhere from probation to five years imprisonment or a combination therein. A list is provided below, but common 3rd degree crimes include property damage, most drug charges, theft (home and retail) and most assault cases.
A 4th degree crime is considered less serious and carries potential punishment ranging from probation to 18 months imprisonment. Common 4th degree crimes include drug charges, some sex crimes (including stalking) and violent crimes.
Types of third degree crimes:
Narcotics related charges
Theft charges
Damage to property
Burglary
Most types of assault charges
Types of fourth degree crimes:
Narcotics charges
Some types of sexual assaults
Certain types of theft charges
Some types of assault charges
Stalking
Shoplifting
If you have been charged with a crime in Deptford, NJ or South Jersey
Although not as serious as a 1st or 2nd degree crime, being arrested and charged with a 3rd or 4th degree crime should still be considered a serious matter and taken seriously. If you have been charged, it is advisable to seek the counsel of an experienced New Jersey criminal defense attorney to help you present the best possible defense. The Law Offices of Joseph Lombardo has been representing clients charged with these types of serious crimes in Southern NJ for two decades. Joseph has represented clients in Deptford, NJ, and every other township and country in Southern NJ. Joseph Lombardo is a former Municipal Court Prosecutor and is an experienced criminal defense attorney. He will challenge the evidence and circumstances surrounding your arrest, and work to have the charges against you reduced or dropped. Contact Joseph today by phone at 1 (609) 418-4537, or fill out the contact form in the sidebar to set up a free, initial consultation. Joseph will help walk you through the charges against you, what you can expect going forward, what the possible outcomes are, and what the best defense afforded to you is.
Practice Areas
Case Results
The Personal Injury Trial attorneys of Lombardo Law Group, LLC have recovered 10s of Millions for accident victims over their careers
Client Testimonials

"Joe is a top-notch attorney who zealously represents his clients with intelligence, compassion and integrity. A great resource and team player, I wholeheartedly recommend Joe Lombardo." – Joseph U.