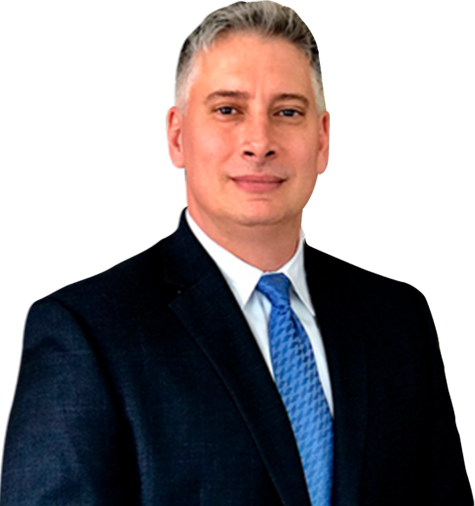 Attorney
Joseph A. Lombardo
In New Jersey, criminal offenses (non-disorderly) fall into several categories of degrees of severity- first, second, third, and fourth. For the the purposes of this installment, I am going to cover the types of crimes and penalties associated that fall into the categories of 1st and 2nd degree criminal acts. These are the most serious types of offenses; with 1st degree being the most serious, 2nd being one level of severity down, and so on.
Presumption of imprisonment
Under New Jersey law, 1st and 2nd degree crimes carry something called a "presumption of imprisonment." Essentially, that means if you are found guilty of a 1st or 2nd degree crime, you could and may likely incur jail time as a penalty.
Type of crimes
Charges that carry these types of degrees are typically considered violent or excessive. Type of criminal charges that fall into these categories are:
First Degree
Murder
Aggravated Manslaughter
Armed Robbery
Kidnapping
Aggravated Sexual Assault
Vehicular Manslaughter (in some instances)
Distribution of Narcotics (depending on the quantity)
Certain Types of Other Violent Crimes
Second Degree
Certain Types of Sexual Assaults
Aggravated Assault (without injury)
Unarmed Robbery
Endangering the Welfare of a Child
Drug Possession and Distribution Crimes
Property Theft of Certain Values
Penalties for conviction
A conviction for a first degree offense can be punishable by 10-20 years in prison and up to $200k in fines. Very serious criminal charges such as murder in the first degree can carry longer penalties. Second degree convictions typically can carry a prison sentence of 5-10 years and fines of up to $150k. Other penalties can include the loss of your right to vote, loss of right to own a firearm, mandatory counseling, parole, probation, registration as a sex offender, and being responsible for costs and fines associated with any of these other penalties.
Presenting a defense against criminal charges of this magnitude
Obviously, the stakes and consequences of a conviction in cases of this magnitude are high. When we defend clients against charges of this nature, the attorneys at the Law Offices of Joseph Lombardo always prepare your case for the possibility of going to trial. We will challenge evidence, the circumstances surrounding your arrest and investigation, and work to have the charges against you dismissed or lessened, but often in cases such as these, it may be necessary to go to trial to present your defense. If you have been arrested and charged with a 1st or 2nd degree crime in Bellmawr, NJ, Camden County, NJ, or any of the townships or counties in Southern New Jersey, are are seeking a criminal defense attorney, please contact us today for a free, initial consultation. Joseph Lombardo will personally meet with you and discuss the nature of your case, the severity of the charges you are facing, and what the best defense against those charges is. Mr. Lombardo is available to make jail or prison visits in cases of emergency. The Law Offices of Joseph Lombardo has been representing clients in criminal defense matters and trial since 1993. Contact us today at (609)-561-8100.
Practice Areas
Case Results
The Personal Injury Trial attorneys of Lombardo Law Group, LLC have recovered 10s of Millions for accident victims over their careers
Client Testimonials

"Joe is a top-notch attorney who zealously represents his clients with intelligence, compassion and integrity. A great resource and team player, I wholeheartedly recommend Joe Lombardo." – Joseph U.