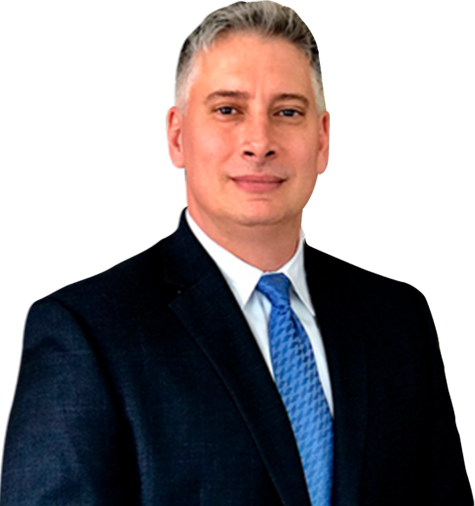 Attorney
Joseph A. Lombardo
There are questions that I field often during initial consultations with new clients. Several follow. If you have a specific question involving a case or legal matter, I invite you to contact me.
Question: What kinds of cases does your firm handle?
Trial attorney Joseph A. Lombardo, Esq, who is actively a member of the Association of Trial Attorneys in New Jersey, heads up the law firm with the main areas of practice being Criminal Defense, Plaintiff's Personal Injury and Traffic Court Defense. Mr. Lombardo has tried a number of serious personal injury cases resulting from fractures, spinal cord and brain injuries resulting from vehicular, slip and fall accidents, as well as traffic and criminal cases.
His courtroom experience covers the defense and prosecution of felony and traffic offense cases from DWI and DUI, serious 2nd degree eluding and weapons charges, motor vehicle moving violations including speeding infractions and also 1st degree drug possession, distribution and manufacturing of Controlled Dangerous Substances charges (CDS). Mr. Lombardo has had more than 19 years of practice.
Question: In what Courts is your firm familiar in appearing before?
Routinely we appear before the Superior and Municipal Courts (Local) in Southern New Jersey which includes Courts in the Atlantic, Burlington, Camden, Cape May Cumberland, Gloucester, Ocean and Salem Counties. For Superior and Municipal Courts that we specifically appear before, see the lists on this web page.
Question: Will an attorney familiar with my matter handle my case?
Our firm maintains and was created with the premise in mind that each client's case should be handled from start to finish by one and the same attorney. Mr. Lombardo's belief is that when in the time of a client's need, he/she should not have to be represented in a Court room by an attorney other than Mr. Lombardo unless the client gives consent to allow another attorney in the firm to handle the case or appear in Court for them. It should be noted that the firm does have counsel attorneys and assistants who are there to help Mr. Lombardo but if Mr. Lombardo agrees to take your case, he will handle it from start to finish.
Question: How is communication with my attorney handled?
As a client of our firm, you will be kept up to date on the status of your case (or claim) as events occur because we believe that communication with your attorney is a primary concern of our practice.
Once accepted as a client, you will receive copies of all letters and documents sent or received concerning your case. You will have a complete copy of your file at all times to aid you in keeping informed about your case and for your own records. We may inform you periodically by letter, appointment or telephone on routine matters such as record reviews, research or phone calls that occur during your case and encourage you to call us if you have any questions as they arise.
To best serve you, we recommend that you arrange a telephone appointment to speak to Mr. Lombardo when necessary to allow him to be able to devote the necessary amount of time to your matter or questions of concern. Our clients are encouraged to communicate privately with us through our web site to find information regarding our practice and matters affecting your case when you find it convenient to do so.
Question: Can I hire your firm even if I cannot make it in to your office as I have been injured?
Of course. Clients who have serious injuries or who live long distances from our office have not been required to come to the office for an initial interview. We are more than happy to arrange the initial interview over the phone and then arrange for you to come in to complete the initial investigation.
Question: Other than the above situations, do I need an office appointment to hire your firm's services?
If you would like to hire our services, we start with an interview to determine how we can assist you. You may contact us by calling us by phone and/or by e-mail. With urgent needs to hire us in the case of a need to postpone a court date or you lack the time to take time off from work for the initial office appointment; you can set up a telephone appointment with our firm to hire us over the phone. By means of the interview we will determine if your case is a matter that lies within our areas of practice and if your case is a type that you will need legal representation.
We successfully handle a number of traffic cases each year for the client who is either in or out of state. Know that our firm maintains the resources and expertise of a large firm but is committed to providing personal attention to the clients that we accept and therefore we do not accept every case. Because of our extensive experience and success we have resolved a number of legal matters in an affordable manner for our clients in spite of the initial complexity of facts particular to a case.
Question: How can I afford to pay your fees?
Please view our discussion of fees and payment on this web site. When you retain our services in certain types of cases, in particular, where injuries were caused by others' negligence the rules of Ethics will permit our firm to offer you our services on contingency basis meaning that you retain our services without up front cost and fees to you but will be paid from the net recovery of any compensation you receive. In addition, after we agree to accept your claim, we can agree to advance the costs necessary for us to prove your claim. There will be no cost to you unless your claim is successful if we agree to accept your claim. Also, we can also arrange a single reasonable fee known as a Flat Fee for services rendered along with flexible payment plans in cases involving traffic or criminal offenses.
Contact Us
If you have been injured, arrested, pulled over, or are in need of a divorce in Hammonton, NJ or in any of the other counties in Southern New Jersey, contact us today. We will schedule a free initial consultation and explain to you in plain English the details of your case, what you can expect, and how to present the best case. We look forward to hearing from you.
Practice Areas
Case Results
The Personal Injury Trial attorneys of Lombardo Law Group, LLC have recovered 10s of Millions for accident victims over their careers
Client Testimonials

"Joe is a top-notch attorney who zealously represents his clients with intelligence, compassion and integrity. A great resource and team player, I wholeheartedly recommend Joe Lombardo." – Joseph U.